Celebrate Earth Week Hike at La Crosse Blufflands-Miller Bluff sponsored by Gundersen Health System
April 28, 2018
10:00 a.m.
Location
La Crosse Bluffland - Miller Bluff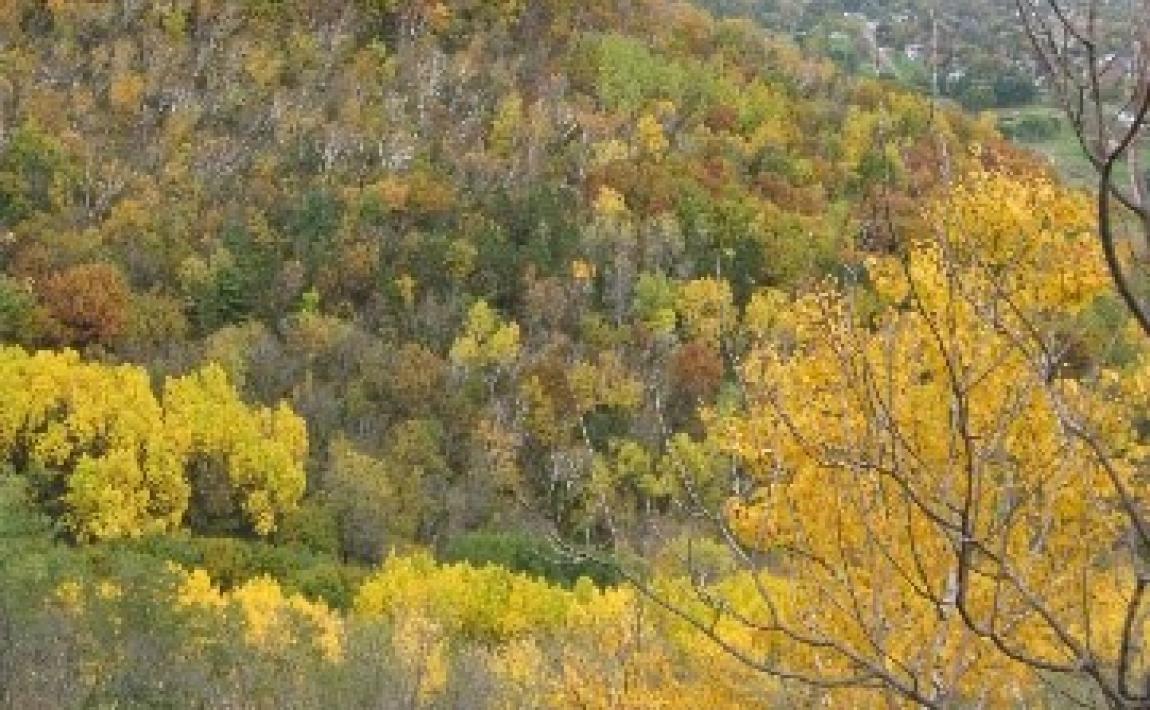 With its large sheer rock face, this is one of the most beautiful and scenic bluffs permanently protected by Mississippi Valley Conservancy, owned and maintained by the City of La Crosse. Hikers will meet at the bottom at 10:00 a.m. and will traverse up the bluff and out to the prairie where there will be spectacular views of the river valley. Once at the top Colin Belby, UW-L Associate Professor of Geography & Earth Science will explain the geography of this area and how it has changed over the years.
RSVPs are appreciated so that we can have enough volunteer hike leaders available.
Call Kathy at 608-784-3606 ext. 6 or email [email protected]

April 28, 2018
10:00 a.m.
Location
La Crosse Bluffland - Miller Bluff
Directions
Miller Bluff: W6025 Rim of the City Road, La Crosse, WI (Neighboring property address)

Follow Bliss Road up the bluff past Alpine Inn. Turn Left on Cty Rd FA and follow for 1 mile. Turn left on to Rim of City Rd and follow down to the cul de sac. Trail begins on other side of gate.