October 6, 2018
10:00 a.m.
Location
La Crosse Bluffland - Hass Tract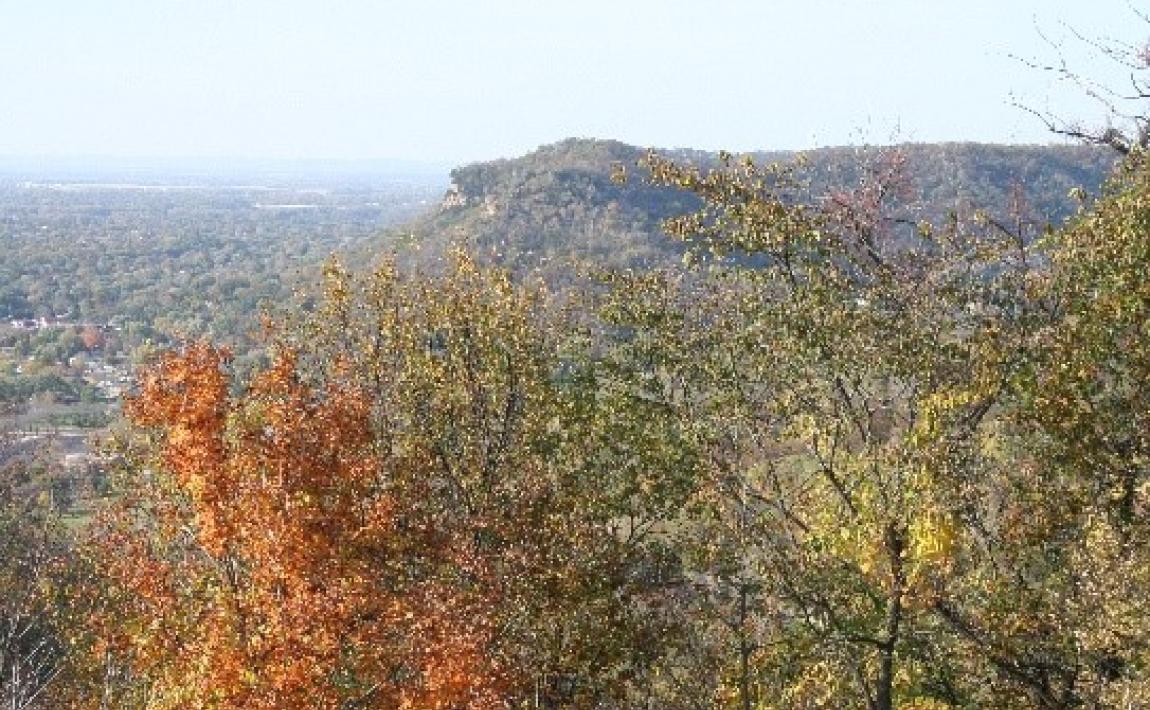 ​
Enjoy amazing views and an easy yoga session to enrich mind, body, and spirit – all on beautiful Hass Bluff. This hike is part of the Conservancy's 2018 "Seasons in the Coulee Region" series of outdoor activities sponsored by Gundersen Health System.
You will be guided up the trail to the bluff prairie to participate in a comfortable standing yoga session while taking in the spectacular views. Yoga mats are not required, and the yoga session will be very basic and easy. The focus will be relaxing in nature and the yoga activity will include stretching and a brief period of silence.
Hass Bluff is part of the La Cross Blufflands Project. It is owned and maintained by the City of La Crosse and it is permanently protected by Mississippi Valley Conservancy.
October 6, 2018
10:00 a.m.
Location
La Crosse Bluffland - Hass Tract
Directions
Hass: Easter Road, La Crosse, WI 54601 (Neighboring property address)

From the intersection of Losey Blvd. and Ward Ave in La Crosse: Head east on Ward Ave. to 33rd Street. Turn right on 33rd street and follow south to Park Lane Drive. Turn left on Park Lane Drive and follow to Maple Drive. Turn right on Maple Drive and go one block to Easter road. Turn left on Easter road (at the fork in the road stay right) and follow to trailhead, which is about ¼ mile up road and on the right