April 20, 2019
10:00–11:30 a.m.
Location
N3065 Cty Rd FA, La Crosse, WI (Mathy)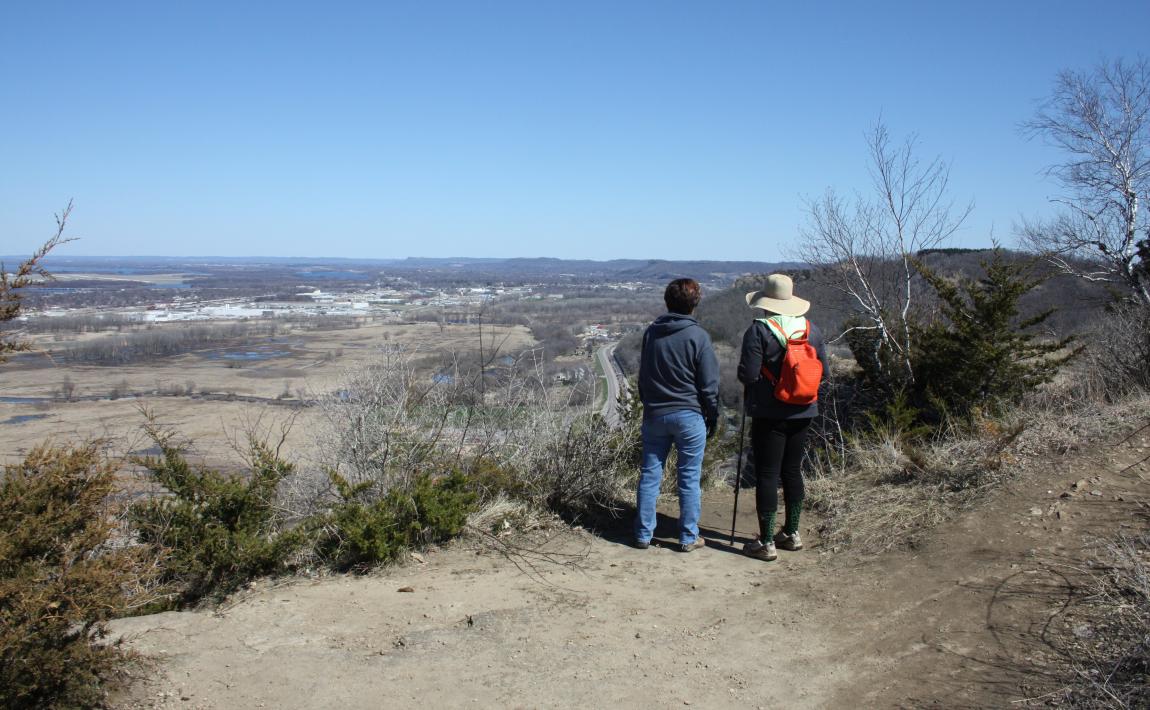 Hikers and writers of all ages are invited to bring a journal and join Mississippi Valley Conservancy with the Driftless Writing Center to explore the practice of writing from nature. Examples of nature writing will be shared and discussed before the hike. There will be time for writing and more discussion during and after the hike. This rain-or-shine event will be held in the La Crosse Blufflands-North, beginning at the County Road FA trailhead (also known as the Mathy Trail). This event, one of the Conservancy's Linked-to-the-Land outdoor activities, is free and open to the public. Start time is 10:00 a.m. on Saturday, April 20, 2019.
The writing workshop will be led by Tamara Dean, a writer of fiction and nonfiction who serves on the board of directors of the Driftless Writing Center. Dean's essays have appeared in The American Scholar, Creative Nonfiction, Orion, The Southern Review, and elsewhere. She is also author of "The Human-Powered Home," a book about sustainable living. In the workshop she will invite participants to observe and write about what they experience, "including what's right under their feet." A member of the Mississippi Valley Conservancy staff will guide participants on the trail while being mindful of the spring trail conditions.
If foul weather or muddy trails prevent hiking, the writing workshop will be moved to the Discovery Classroom at Myrick Park Center. Notification of any changes will be posted on this page and on our Facebook page at least 24 hours before the event start time.
PLEASE REGISTER BELOW. With questions, contact Carol Labuzzetta at [email protected] or call 608-784-3606 ext. 6.
WHAT TO WEAR OR BRING: Wear walking shoes or boots and dress in layers appropriate for rain-or-shine spring weather. Bring drinking water. A journal or notebook and pen will allow you to practice writing from nature during this event. Bring a mat or blanket on which to sit for writing outdoors. Binoculars, cameras, and walking stick may also come in handy but are not required.
RSVP for Hike & Write Workshop