Linked to the Land: Earth Week Hike (sponsored by Mayo Clinic Health System)
April 22, 2017
1 p.m.
Location
Miller Bluff, La Crosse Blufflands North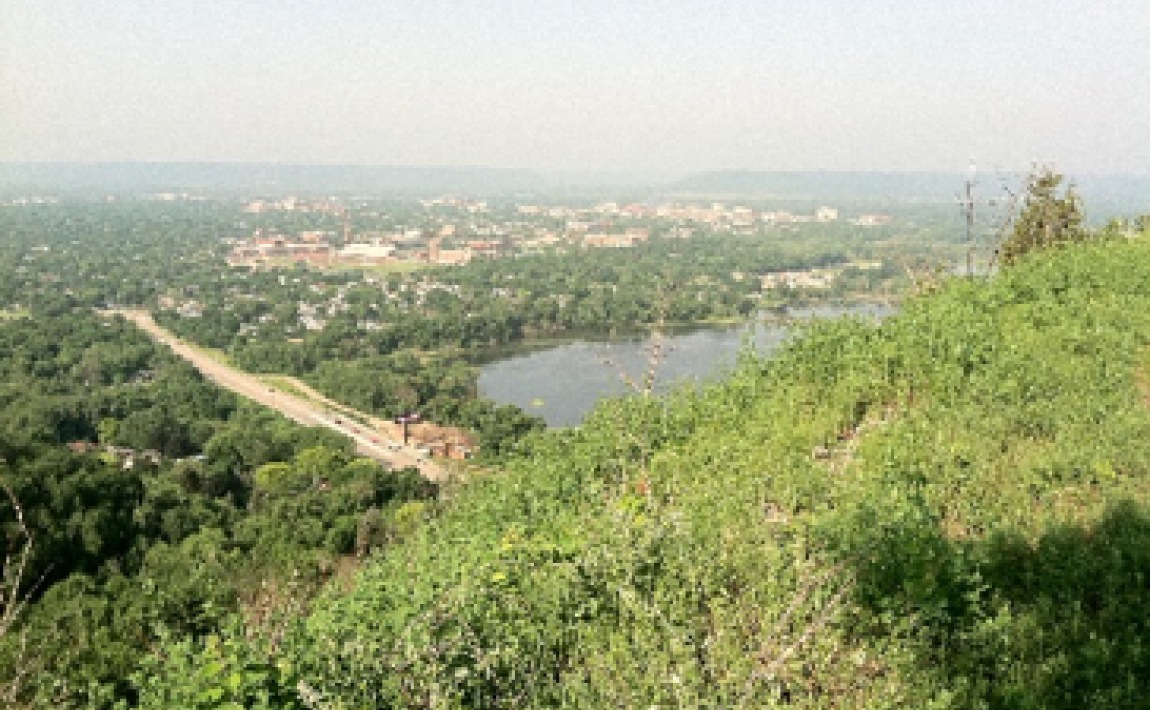 Join us on Saturday, April 22nd for a hike to kickoff Earth Week. This hike is part of our Linked to the Land guided hike series sponsored by Mayo Health System – Franciscan Healthcare.
We will hike to the overlook of Miller bluff – La Crosse Blufflands North. We will have two starting locations – one will be a shorter and flatter hike and the other will be longer and uphill.
The shorter hike will start at the end of Rim of City road off County road FA and the longer hike will start on Bluff Pass road off Losey Blvd.
Both hikes will meet up at the overlook where we will be able to take in the beautiful views of the river valley and listen to Professor Colin Belby from UW-La Crosse talk about the geography of the bluffs and river valley.
The longer hike will begin at 1:00 p.m. and the shorter hike will start at 1:30 p.m.
April 22, 2017
1 p.m.
Location
Miller Bluff, La Crosse Blufflands North
Directions
Short hike: Take Bliss road up past the Alpine Inn and turn left on Cty Rd FA. Follow FA to Rim of City road (across from horse stables) and turn left onto Rim of City road and follow to the end.
Long hike: From La Crosse take Losey Blvd north to just past the Boy Scouts building and turn right on to Bluff Pass road then turn right on to Milson court as if heading to Hixon Forest parking lot. Park on side of road. The hike begins at the end of Bluff Pass road.