Linked to the Land - Winter Snowshoe Hike & Winter Habitats
January 13, 2018
10:00 a.m.
Location
La Crosse River Conservancy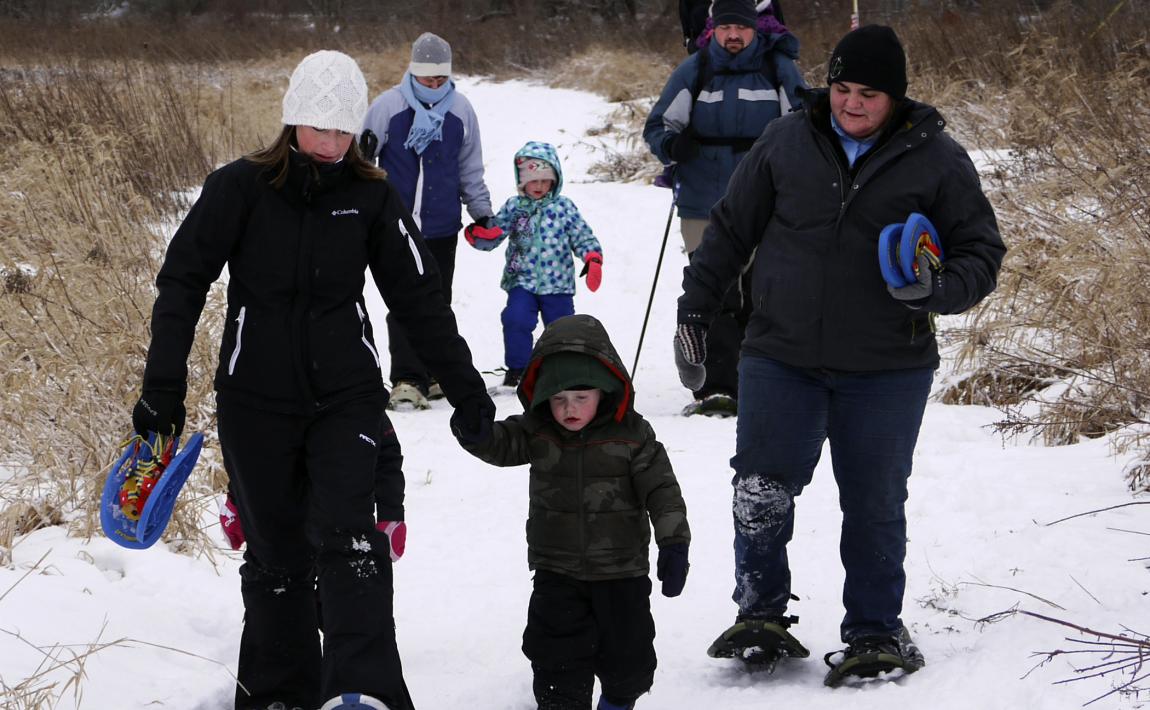 UPDATE: If no snow hike will still occur without snowshoes.
This family-friendly snowshoe hike begins at 10 a.m. at the trailhead behind Stoney Creek Inn in Onalaska. The nearly 400-acre property includes forestland, wetland prairies, tamarack swamps, and open wetlands that are home to many species of waterfowl, migratory birds, beaver, red fox, and other mammals. The hiking trail in places follows the banks of the La Crosse River where there is evidence of beaver activity. The terrain is mostly flat. The Conservancy has a limited number of snowshoes to use. Snowshoe size is based on body weight and you will need to email or call to reserve a pair.
RSVPs are appreciated so that we can have enough volunteer hike leaders available.
Call Kathy at 784-3606 ext. 6 or email at [email protected]
January 13, 2018
10:00 a.m.
Location
La Crosse River Conservancy
Directions
La Crosse River Conservancy: 3060 S. Kinney Coulee Rd, Onalaska, WI 54601 (Neighboring property address)

Follow Hwy 16 north past Valley View Mall. Stay in right lane and follow to Kinney Coulee Road. Turn right on to Kinney Coulee Road (by the Kwik Trip) and follow to Stoney Creek Inn. The kiosk is on the front lawn of Stoney Creek Inn and the trailhead begins behind the hotel.