Migratory Bird Walk - REGISTRATION FULL
May 11, 2019
7:30 a.m.–10:00 a.m.
Location
Sugar Creek Bluff, Ferryville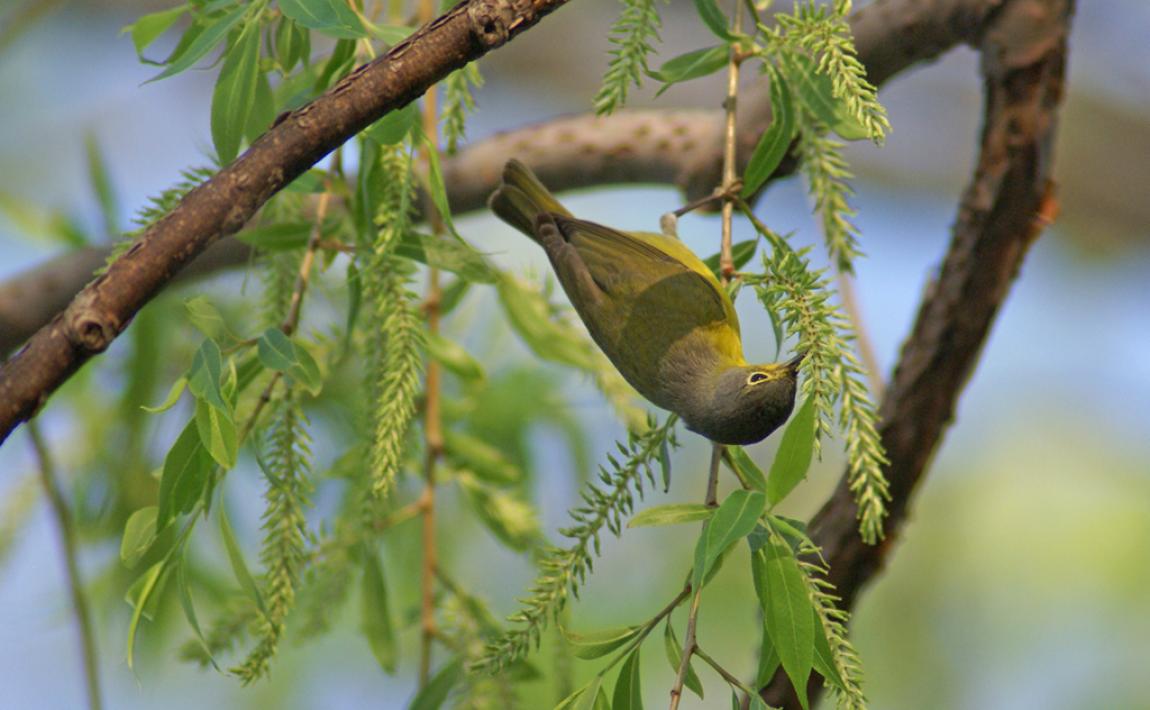 Just in time for Mother's Day, you're invited to a free guided bird walk at Sugar Creek Bluff State Natural Area (SNA). Not just for birders, this bluffland walk is recommended for anyone who wants to enjoy the sights and sounds of spring in a beautiful natural setting. This event is part of the Conservancy's 2019 "Linked to the Land" series of outdoor experiences on the many nature preserves protected for wildlife habitat, scenic beauty, education, and recreation in the Driftless Area.
From the banks of Sugar Creek near the Mississippi River rises Sugar Creek Bluff SNA, a 440-acre bluffland nature preserve. With its beautiful meadows, forests, and prairies the property provides much needed habitat for rare and threatened bird species. Birds seen on previous hikes through this State Natural Area have included the red shouldered hawk, the whip-poor-will, the grasshopper sparrow, the cerulean warbler, and the blue-winged warbler. Local bird experts will guide participants to listen for, watch, and identify the various birds that are returning to or passing through the area after wintering as far away as South America.
REGISTRATION IS REQUIRED for this FREE event by May 8. Sign up below.
With questions, contact Carol Labuzzetta at [email protected] or 608-784-3606 ext. 6.
Nashville warbler photo above courtesy of Allen Blake Sheldon.
Sign up
May 11, 2019
7:30 a.m.–10:00 a.m.
Location
Sugar Creek Bluff, Ferryville
Directions
We'll meet up at 7:30 a.m. at the Ferryville Village Hall – 170 Pine St, Ferryville, WI. Then we'll carpool to the top of the bluff to walk, listen, and look.
Participants are asked to carpool, if possible.
From La Crosse, follow State Hwy 35 south about 36 miles to Ferryville. Turn left off of State Hwy 35 onto Pine Street (just after Cty. Rd. C), and you'll see the Village Hall on your left.