Mushroom Foraging with Virtual ID Session
October 10, 2020
1:00 p.m.–2:30 p.m.
Location
Any Mississippi Valley Conservancy nature preserve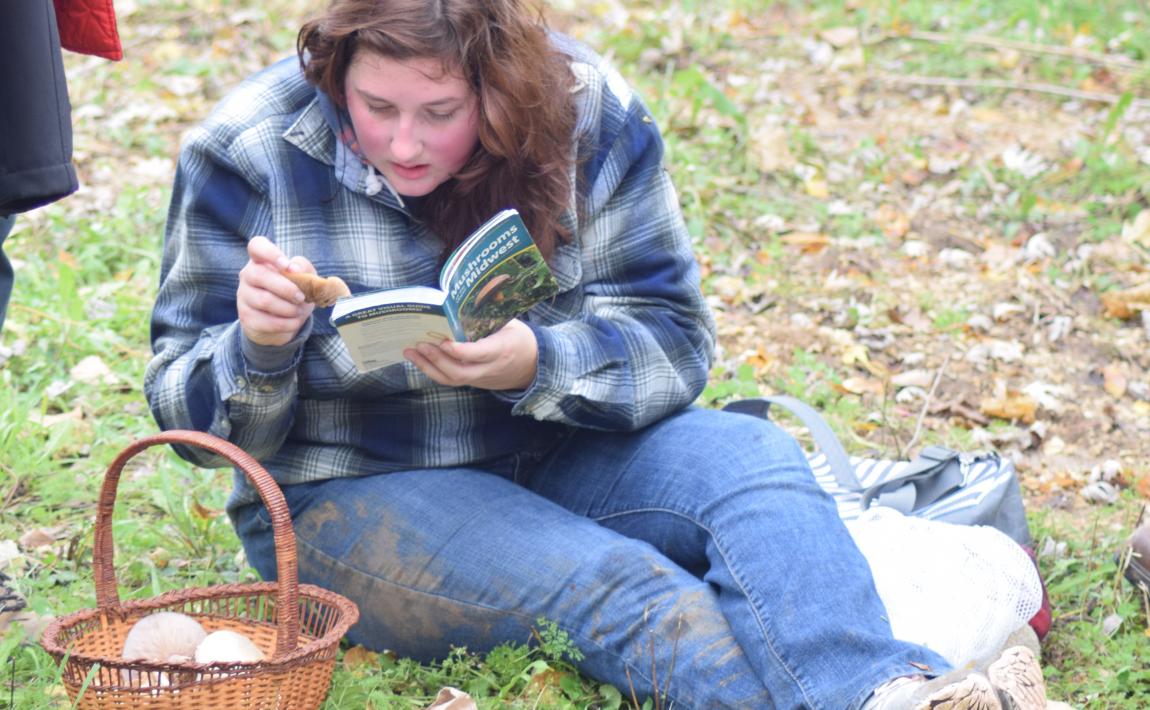 We're still social distancing, but there's nothing stopping us from getting outdoors to enjoy the wonders of the public lands we protect! For this virtual event, you're invited to bring the treasures from your foraging hike to a virtual ID session with Thomas Roehl from the UW-La Crosse Mycology Club. We'll be sending out foraging tips and a Zoom link to all who register. You may forage at any of our nature preserves, as long as you don't remove any plants by the roots (funghi are not plants). You can call into the Zoom ID session at any time between 1:00 and 2:30 p.m. on October 10th from home or from the field – you'll need the Zoom app or website with video turned on.
Mushroom hunting is a popular way to enjoy the seasons. In October, foragers in Wisconsin's Driftless Area may be lucky enough to find such varieties as honey mushrooms, chicken-of-the-woods, hen-of-the-woods, turkey tail, and puff ball mushrooms. There are also a number of look-alikes that can be poisonous, so the opportunity to have an expert available to verify findings is essential before consuming any found mushrooms.
Thomas Roehl has been mushroom hunting for nine years since taking a class on fungi while an undergraduate at the University of Virginia. After graduating, he started a blog, Fungus Fact Friday, and became a foray leader at the Mycological Association of Washington D.C. He recently moved to La Crosse to pursue a master's degree in mycology.
Be aware that hunting season will just be starting, so you should wear bright colors and make noise when you're out on the nature preserves.
Register soon, as seats on the Zoom call will be limited to allow people to share their findings within the scheduled 90 minutes of mushroom identification.
Sign up
October 10, 2020
1:00 p.m.–2:30 p.m.
Location
Any Mississippi Valley Conservancy nature preserve
Directions
In the week prior to the event, all registrants will receive an email with mushroom foraging tips and a link to a live virtual mushroom identification session with Thomas Roehl of the UW-La Crosse Mycology Club from 1:00 p.m.-2:30 p.m. on Zoom. Participants will have the opportunity to share their screen and show what they've found.