August 10, 2019
10:00 a.m.–11:30 a.m.
Location
La Crosse Blufflands South– Easter Road Trailhead (Hass)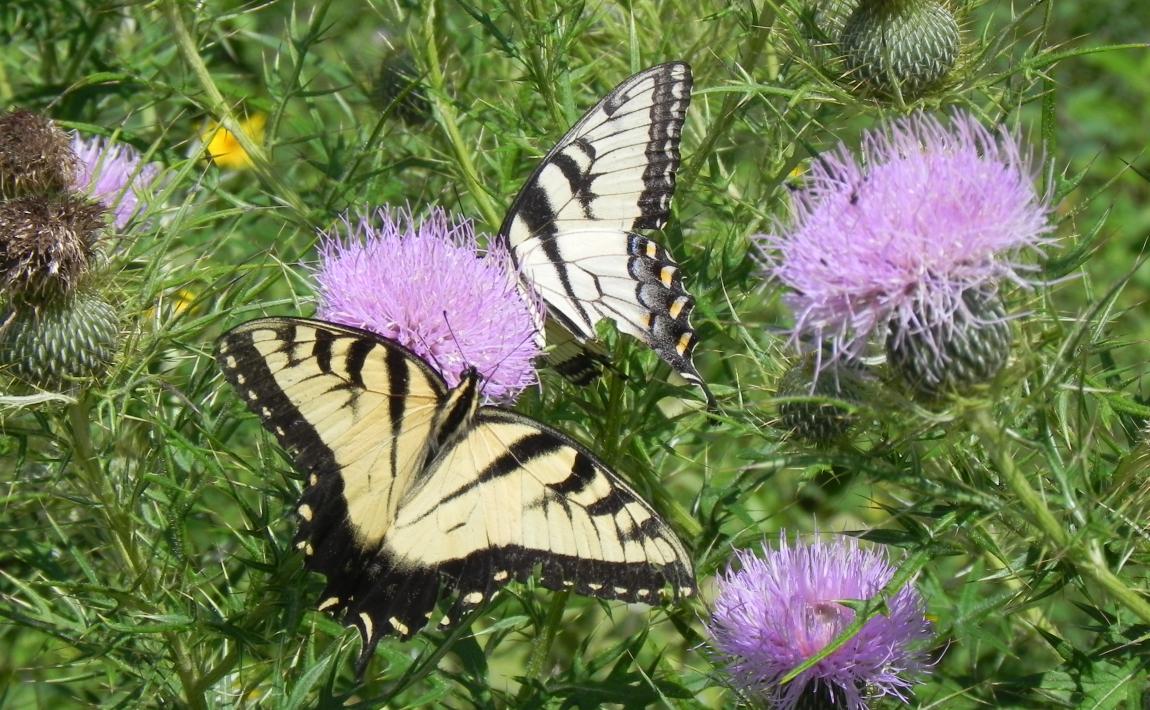 You are invited to explore the meditative practice of shinrin-yoku to experience mindfulness and the restorative and stress-reducing properties of nature during this hike in the La Crosse Blufflands-South. It is one of Mississippi Valley Conservancy's 2019 "Linked to the Land" outdoor experiences on the many nature preserves it protects for wildlife habitat, scenic beauty, education, and recreation in the Driftless Area.
Hike leader, Jan Wellik, EdD, will invite participants to explore shinrin-yoku, also known as forest (or nature) bathing, and draw on mindful meditation techniques to connect deeply with nature. Silence will be observed by the group to be welcomed into the sacred space. Stops along the way will provide participants a chance to share their experiences and learn from each other. The benefits of nature bathing include many proven health benefits including stress reduction and reduction of toxins in the body. "It is also just really fun and relaxing to take a walk in the woods!," says Wellik.
Jan Wellik is a writer and environmental educator in the La Crosse region. She is an Associate Lecturer in Environmental Studies at UW-La Crosse and founder/director of Eco Expressions, a nature writing program for youth and adults. Wellik is the author of the Nature Writing Field Guide for Teachers and the newly published place-based poetry collection, Embodied Nature.
She grew up in the Adirondack Mountains of upstate New York on Lake Champlain so both the water and woods feel like home to her. She has been nature bathing since long before she knew there was a phrase for this activity of being outdoors absorbing the beauty of the natural world. She takes her Environmental Studies students on nature bathing and nature journaling fieldtrips in Myrick Park and Hixon Forest to experience the simple beauty, and they always love it, says Wellik.
The Hass trail from the Easter Road Trailhead is considered challenging by some, with its steep zigzagging trail through the shaded forest up to a blufftop prairie. Participants will be encouraged to take their time and enjoy the springs and seeps among woodland wildflowers and ferns along the way. The blufftop provides views of both reconstructed prairie in a former agricultural field and native remnant prairie on a south-facing slope. The land is owned and maintained by the City of La Crosse with permanent protection by Mississippi Valley Conservancy.
REGISTRATION IS REQUIRED (below) for this FREE event by August 7. With questions, contact Carol Labuzzetta at [email protected] or call 608-784-3606 ext. 7.
WHAT TO WEAR OR BRING (optional): Our event guide recommends comfortable clothing and shoes for hiking. Bring a water bottle if you would like. Feel free to bring a journal, but please leave cell phones and electronics in your car or at home.
Sign up (below)
Our system requires each attendee to register separately.
August 10, 2019
10:00 a.m.–11:30 a.m.
Location
La Crosse Blufflands South– Easter Road Trailhead (Hass)
Directions
Easter Road, La Crosse, WI - From the intersection of Losey Blvd. and Ward Ave, head east on Ward Ave. to 33rd Street. Turn right on 33rd street and follow south to Park Lane Drive. Turn left on Park Lane Drive and follow to Maple Drive. Turn right on Maple Drive and go one block to Easter road. Turn left on Easter road (at the fork in the road stay right) and follow to trailhead, which is about ¼ mile up road and on the right.