Paddle the Backwaters - Rescheduled
September 22, 2018
10:00 a.m.
Location
Brice Prairie/Onalaska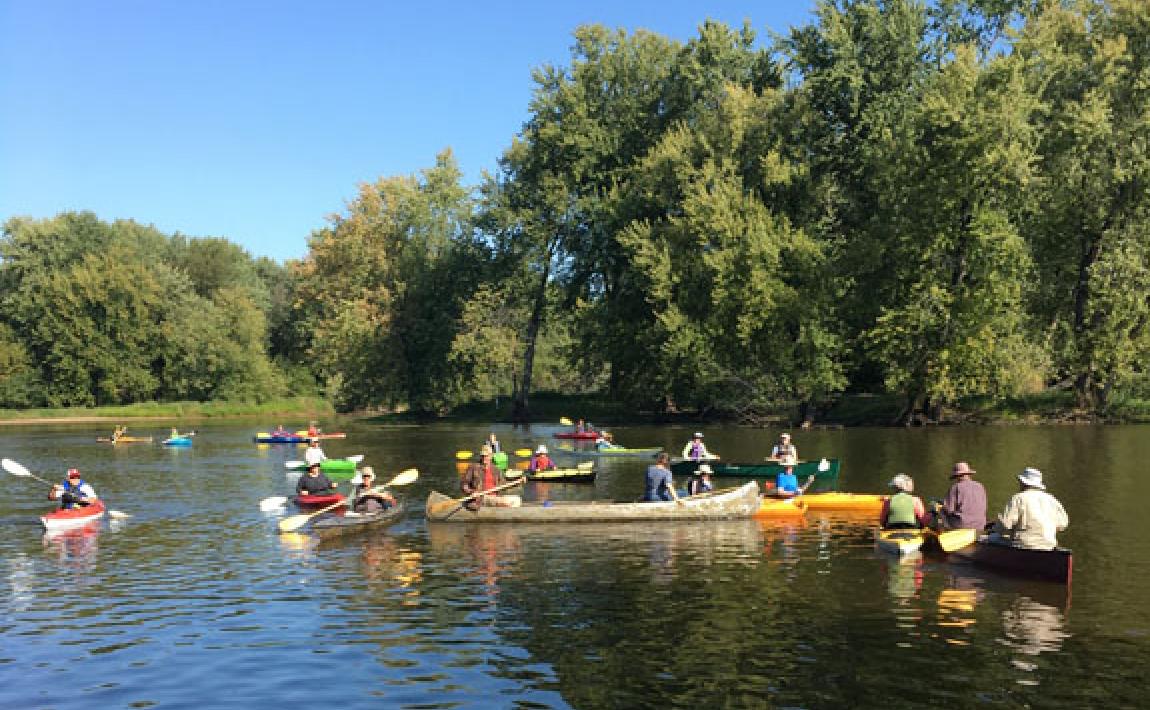 ​
Join us for our rescheduled paddle tour of the Onalaska Canoe Trail on the north side of Brice Prairie at 10:00 a.m. on Saturday, September 22, 2018. This "Linked to the Land" event is sponsored by Mayo Clinic Health System-Franciscan Healthcare of La Crosse.

The Onalaska Canoe Trail was opened in 2016 through funding from the Onalaska Tourism Commission. The tour, guided by volunteers from the Brice Prairie Conservation Club,will navigate through the backwaters of the Black River where paddlers can enjoy a leisurely canoe tour through the scenic backwaters. Stops along the way will allow viewing of wildlife and river bluffs from the water.

Canoes and kayaks will launch from Lytles Landing and paddle to Homestead Park, for approximately 5 miles. The Conservancy will provide 6 canoes, equipment and life jackets to borrow via pre-registration; registration will be taken on a first-come, first-served basis. All paddlers are asked to pre-register by September 6th to allow coordinators to best plan for event logistics and group safety.

If you have your own canoe or kayak, please plan to drop it off at Lytles Landing by 9:30 a.m. and then bring your vehicle back to Homestad Park. All paddlers should plan to be at Homestad Park between 8:30 – 9:45 a.m. to catch a free shuttle to Lytles Landing.

Please RSVP to Kathy Frise-Groth at 608-784-3606 ext. 6 or email at [email protected]

What to bring: Hat, sunscreen, shoes that will get wet. If you plan to paddle your own canoe or kayak, please bring and wear your own personal floatation device (PFD/life jacket).

September 22, 2018
10:00 a.m.
Location
Brice Prairie/Onalaska
Directions
To drop off your canoe: from La Crosse, follow Hwy 53 north to exit OT. Take OT into Midway, turn left at stop sign and follow ZN to Z. Take a right at stop sign and follow Z to Lytles Landing. From Lytles Landing follow Z and turn right on ZB and follow ZB to Homestad Park at W8438 N. Shore Dr., Onalaska. This is where you will park your vehicle.
If you do not have your own canoe, you will need to park your vehicle at Homestad Park and get shuttled to Lytles Landing where you will pick up your canoe.