"For the Wild" Volunteer Field Days at Devil's Backbone State Natural Area, near Prairie du Chien
March 20, 2018
10:00 a.m.
Location
Devils Backbone State Natural Area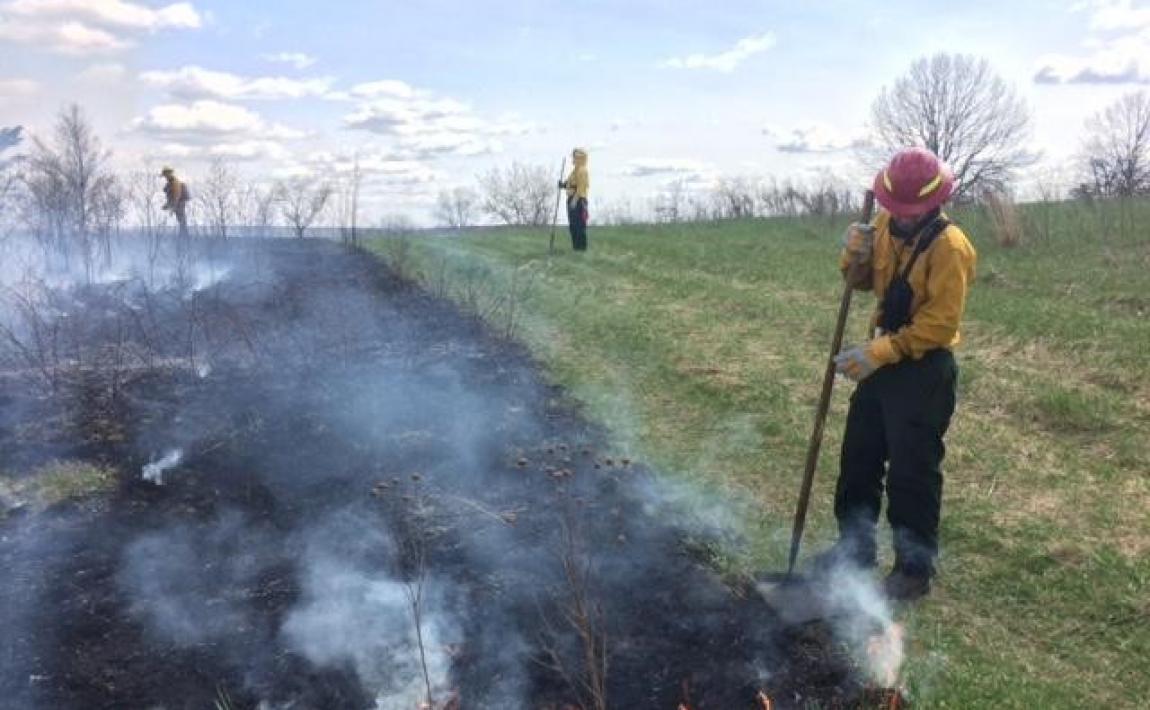 Got a little spring fever? Spring is a great time to get out and help improve habitat for migratory birds. Did you know that prescribed burns that help protect the food supply for our native wildlife.
Join me, Land Manager Levi Plath, for a day of firebreak construction – an essential step in having a safe and efficient burn in the springtime. We'll see many signs of Spring and cure that spring fever while helping our friends the sandhill cranes, bluebirds, meadowlarks, and cerulean warblers.
WHAT TO BRING: Weather-appropriate clothing, plenty of drinking water and a snack. Conservancy will provide gloves, safety glasses and tools.
Carpooling is available from our office in La Crosse (with advance notification) – or you can meet us at the property. Please contact me if you'd like to carpool at 608-784-3606 ext.5.
Can't make this date, consider making a DONATION to the Conservancy's land management efforts! Whether it be money, tools, equipment, or FOOD for the volunteer day, YOU can help us to save and care for the land and wildlife!
Hope to see you out there!
~ Levi Plath, Land Manager
Please RSVP by calling Levi Plath at 608-784-3606 ext. 5 so that we can be sure to bring enough equipment for everyone!
March 20, 2018
10:00 a.m.
Location
Devils Backbone State Natural Area
Directions
Devils Backbone State Natural Area: 9659 Dugway Rd Glen Haven 53810 (Neighboring property address)
From La Crosse follow HWY 35 south through Prairie Du Chien to US-18. Continue on US-18 for .5 miles across the Wisconsin River then turn right/west onto County Rd C and left/south onto County rd X then turn right onto County rd P towards Bagley. From just outside of Bagley take County rd A to Dugway rd. Continue on Dugway road for 3 miles to address 9659 Dugway rd. Parking is on the left.