Support our "Wheels for the Wild" campaign!
Do you love to play in nature with family and friends? Do you love to get out and hit the trails to enjoy the birds while the rest of the world is still in bed? Do you love to meet up with volunteers for a morning of learning and caring for a prairie or a woodland?
More places to play outdoors, more resilient wildlife habitat, and great volunteer experiences are what you get with Wheels for the Wild – our 2021 Giving Tuesday Campaign to raise funds for a new Utility Task Vehicle (UTV).
By helping our crews haul equipment to daily work sites, the new UTV will increase our efficiency in restoring and maintaining wild lands for wildlife habitat, public recreation, and learning opportunities on nature preserves you've protected.
Your gift will be matched!
Thanks to a generous supporter who cares about the future of land, water, and wildlife, your donation of any amount will be matched up to $5K when you give to our Wheels for the Wild campaign TODAY!
Why Wheels for the Wild?
With more land to manage comes the need for more reliable equipment.
Your land protection crew uses a UTV on a daily basis, hauling equipment for habitat restoration projects, trail maintenance, prescribed burns, and for general transport to inaccessible areas.
Our current UTV (a Bobcat 2200 nicknamed Sally) was bought used in 2011. Sally has been worked to the ground for the past 10 years by staff and volunteers. Breakdowns are frequent and unpredictable, often interfering with our field crew's plans. Our hope is to retire Sally altogether since safety is becoming a major concern on some terrains and stewardship of our nature preserves is a growing job that requires year-round attention.
New Wheels for the Wild will provide better more public access to outdoor fun in nature.
New Wheels for the Wild will allow us to restore more wildlife habitat.
New Wheels for the Wild will keep our land protection team and volunteers safe.
Why restore wild places?
We're building resilience to help them thrive today and in the future.
We're on a mission. A mission to conserve native habitats and farmlands in the Driftless Area for the health and well-being of current and future generations. A mission to protect the land and water that sustain your community.
Together with you, we work year-round to bring natural areas back to functioning, healthy conditions so they can reciprocate by protecting health, air, water, and wildlife – now and forever.
This work is more important than ever, as floods, droughts, and heat waves become more frequent and severe. Wildlife habitats, lakes and streams, and farmlands, right here in the Driftless Area, are at risk as never before.
Your gift to our Wheels for the Wild campaign this Giving Tuesday (11/30/21) gives your community room to play, forests to discover, and land they can count on for years to come.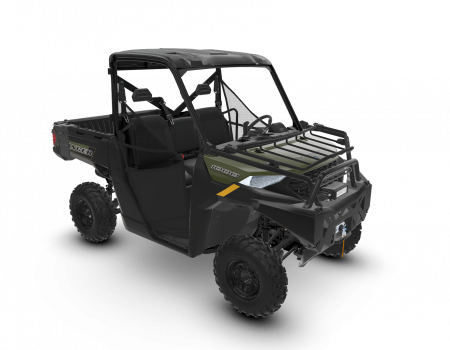 Wheels for the Wild!
A powerful utility vehicle for your land restoration crew
Polaris Ranger 1000 complete with brush guards, a heavy duty winch, rear work lights, a dumping box, chainsaw mounts, roof and storage rack, with wheels for spring, summer, fall AND tracks for winter work.

This workhorse is built to last, and priced at $23,000.