Your voice is needed to extend funding for land and water conservation in the Driftless Area.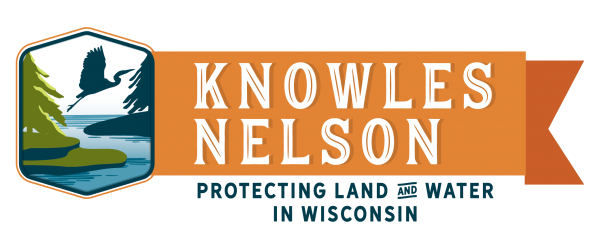 Last summer, you helped us raise a strong, unified voice to support funding for the Knowles-Nelson Stewardship Program (KNSP) in the state budget. Your efforts helped us secure a two-year extension of the Stewardship program. Now, we can work to renew Stewardship through 2030.
Wisconsin's next big budget debate will begin in Spring 2021, so now is a good time to make a personal connection with your state legislators by reminding them why funding the KNSP matters to you. That's why the land trusts of Wisconsin created an easy way for you to send a personalized postcard to your elected state representatives with a picture and message about why we all need them to protect land and water.
Send a personalized postcard!
It's fun and easy with the online platform that lets you create postcards that will be printed and mailed to your legislators. This will be such a neat campaign! It will provide legislators with a tangible and personal connection to their constituents who care about Wisconsin's land and water. Here's how it works:
Go to: https://bit.ly/GWPostcard

Enter your address to identify your legislators

Upload a photo of yourself (or a landscape shot) in a favorite Driftless Area natural place

Customize your message of support for the Knowles-Nelson Stewardship Program
Gathering Waters, our land trust alliance, will take it from there! They will print real, physical postcards with each person's photo and message of support. When the time is right, They'll mail the postcards to each person's state assembly representative, senator, and the governor. They won't necessarily mail the postcards right away. Instead, they'll mail batches of postcards at strategic moments during the campaign: when the budget is announced; when Knowles-Nelson is debated by the finance committee; or when Stewardship is in the news in a particular district. Our goal is to give legislators a huge show of support for Knowles-Nelson in the form of tangible postcards with photos and messages from Wisconsinites enjoying the places that make Wisconsin special.
Background
Knowles-Nelson is for Wisconsin's water, wildlife, and our way of life.
Knowles-Nelson provides funds for cities, counties, non-profit groups, and the state to purchase land for conservation. It funds essential upkeep and maintenance of our waterways, parks, forests, and trail systems. Dozens of Conservancy projects, including the La Crosse Blufflands, Kickapoo Caverns, and New Amsterdam Grasslands, to name just a few, would not be possible without the Knowles-Nelson Stewardship Program. The Ice Age Trail across Wisconsin, snowmobile and ATV trails up north, and boat launches on our lakes and rivers all benefit from Knowles-Nelson funding. County forests remain working forests open to recreation because of Knowles-Nelson grants. Local governments and citizen conservation organizations also receive funds to purchase land for conservation. Knowles-Nelson has funded projects in every single county in Wisconsin. If there's a natural place in Wisconsin that is special to you, chances are Knowles-Nelson has made it better.
Knowles-Nelson is bi-partisanship at its best.
Clean water, habitat for wildlife, and the land to support Wisconsin's way of life is something we can all agree on.
Named after two former Wisconsin governors--Warren Knowles, a Republican, and Gaylord Nelson, a Democrat--the Knowles-Nelson Stewardship Program honors Wisconsin's historic commitment to land and water protection.
Since its inception in 1989, Republicans and Democrats across the state have championed the program because our land, water, and wildlife don't have political affiliations. We all want Wisconsin to be a healthy, thriving place to live, work, and play. We believe that strengthening the Knowles-Nelson Stewardship Program is an opportunity for citizens and lawmakers across the state to work together.
Key Facts
The Knowles-Nelson Stewardship Program (KNSP) is Wisconsin's best way to support land and water conservation. KNSP provides funds for land acquisition, trail development, campgrounds, boat launches, and more.
A 10-year authorization of KNSP will provide the long-term certainty that nonprofits and local governments need in order to plan and carry out environmental conservation projects.
We're proud of the work the KNSP has made possible, but there's a lot left to be done. Wisconsin protects a smaller portion of our land than either Michigan or Minnesota, and we invest less money each year in our public lands. We can build on our strong tradition of conservation and do more for Wisconsin's land and water.
Since the program's inception in 1989, Wisconsin has permanently protected more than 650,000 acres.
The state has invested $1.2 billion in the KNSP over 30 years. This is a significant investment, and KNSP lands provide a more than $2 billion value every year. KNSP lands filter water and air, sequester carbon, mitigate floods, provide wildlife habitat, and offer countless opportunities for recreation.
More than 40 non-profit land trusts protect more than 180,000 acres, and KNSP funding is vital to their work.
Stewardship protects land close to home. Nearly everyone in Wisconsin lives within five miles of a KNSP investment. Hundreds of grants have provided funds to improve the parks, trails, and waterways in the communities where we live.
Knowles-Nelson projects in Wisconsin's Driftless Area