Mississippi Valley Conservancy works with conservation-minded individuals and communities who choose to permanently protect land from development that damages wildlife habitats and farmlands. We own and manage nature preserves where we restore native habitats to enhance biodiversity and protect declining species in this time of global climate change. We also provide environmental education in efforts to enrich our local communities.
We serve the Wisconsin counties of Buffalo, Crawford, Grant, Jackson, La Crosse, Monroe, Richland, Trempealeau, and Vernon.
Indigenous Land Acknowledgment 
Mississippi Valley Conservancy acknowledges that we conserve land which is the ancestral and traditional home of several Indigenous peoples, including Ochethi Sakowin, Ho-Chunk, Menominee, Myaamia, Kikaapoi, Wahpeton, Sauk, and Meskwaki. The Conservancy recognizes that Indigenous peoples were forced to leave this region, primarily by settlers of European heritage. 
It is part of our mission to conserve land for the health and well-being of current and future generations of all people and all the life we share it with. 
To accomplish this, the Conservancy will recognize and respect the full history of land stewardship within Wisconsin's Driftless Area and will endeavor to protect our common home in a collaborative, inclusive, and equitable way.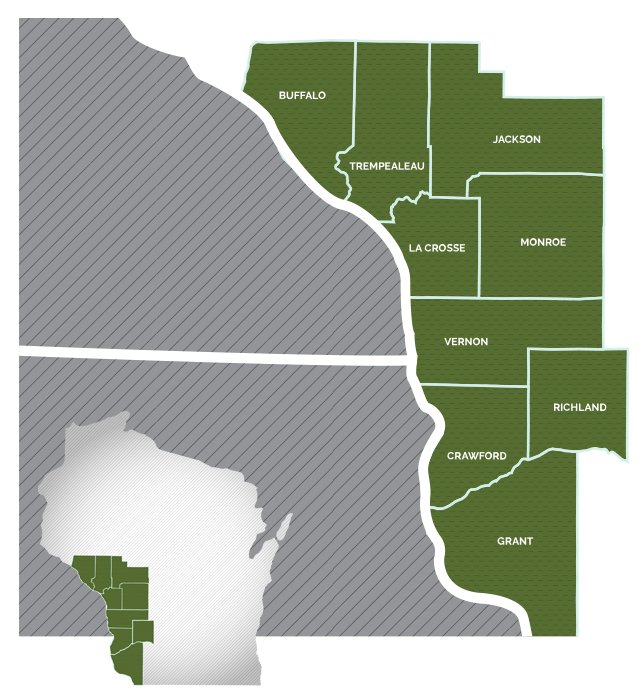 The nine counties serviced by Mississippi Valley Conservancy.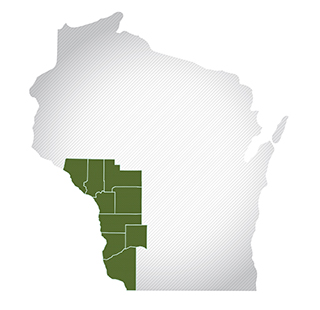 The nine counties serviced by Mississippi Valley Conservancy.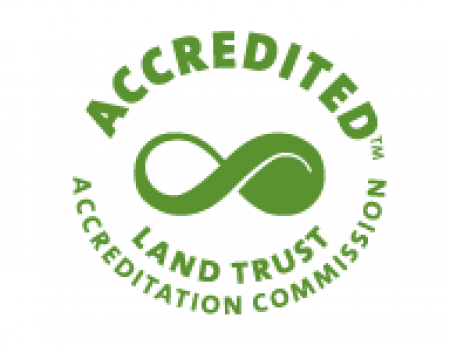 Your nationally accredited local land trust
Ongoing process ensures quality, accountability
On August 10, 2017, our renewed status as an accredited land trust was approved by the Land Trust Accreditation Commission. The Land Trust Accreditation Commission, an independent program of the Land Trust Alliance, originally approved the Conservancy's accreditation in February, 2012.