Your voice is needed to protect land, water, wildlife, and farmlands for the health and well-being of all who live in Wisconsin's Driftless Area, and beyond.
Share your input on land management with Wisconsin's Department of Natural Resources by December 23
Mississippi Valley Conservancy applauds the DNR's efforts for the regional master planning in the Western Coulees and Ridges Ecological Landscape. All nine counties in the Conservancy's service area are encompassed within the Western Coulee and Ridges Ecological Landscape.
A number of DNR-managed properties are directly adjacent to Conservancy nature preserves and Conservancy-held conservation easements. Allowed activities and management efforts directly impact Conservancy protected lands. Ecologically based habitat restoration and management of DNR lands directly impact the health of rare species, the functionality of natural communities, water quality, and the potential for our area to be resilient to a changing climate, all of which are priorities for the mission of Mississippi Valley Conservancy.
We encourage Conservancy members and volunteers to participate in the public comment period for this plan, in support of our mission for conservation and in support of the incredible natural resources southwest Wisconsin has to offer. For your convenience, we have provided comment suggestions that reflect the conservation goals of the Conservancy in a pdf document at this link.
Feel free to copy and paste the prepared comments into the corresponding fields on DNR's Online Input Form. Or you can print the DNR's Hard Copy Input Form and reference the prepared comments in the pdf document when filling in the comment boxes.
Comments can be made online or by mail and are due to DNR by December 23rd at this website: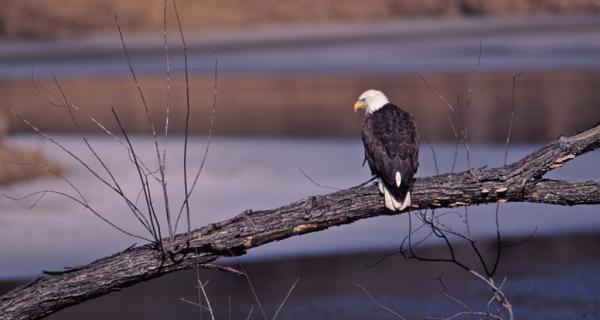 Tell Congress to save America's vulnerable wildlife before the end of the session.
The Recovering America's Wildlife Act will allow the states, territories, and tribes to invest $1.4 billion annually in proactive, on-the-ground, collaborative efforts to help species at risk by restoring habitat, controlling invasive species, reconnecting migration routes, addressing emerging diseases, and more.
The House passed its version of the bill in June on a bipartisan vote. The Senate version has more than 40 cosponsors, with strong support from both parties. The Senate bill is ready for a floor vote.
Specifically, the bill will:
Provide state and territorial wildlife agencies with $1.3B annually so they can implement their federally-approved Wildlife Action Plans.
Invest $97.5M annually in the wildlife conservation efforts led by Tribal Nations.
Support state, tribal, private, and national efforts to recover wildlife already identified as threatened or endangered.
Ask your Senator to get this bill saving America's vulnerable wildlife across the finish line. It's easy with the handy tools provided when you click the button below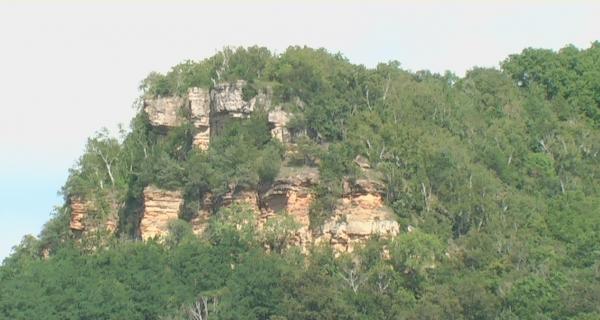 Wisconsin's largest conservation project sabotaged by anonymous legislator
The Wisconsin Legislature's Joint Finance Committee (JFC) is at it again. An anonymous legislator, without any public explanation, has blocked the Department of Natural Resources (DNR) from completing the largest land conservation project in state history.
The Pelican River Forest would conserve more than 70,000 acres of private forestland in Langlade, Forest, and Oneida counties for public recreation and forestry. This single project would get Wisconsin more than halfway towards the goal Governor Evers' set in his executive order calling for 125,000 acres of forestland to be conserved by 2030 as part of the state's effort to address the climate crisis.
How did this happen?
The last step to approve a Knowles-Nelson project like the Pelican River Forest is what's known as passive review by the JFC. JFC's oversight comes after the DNR has thoroughly vetted the project and after the Natural Resources Board approves it. A lot of smart and qualified real estate and natural resources professionals have worked very hard to put together this high-value project for the benefit of Wisconsin residents and visitors.
Unfortunately, at the eleventh hour, the JFC has threatened to scuttle the whole thing. And their secretive approach nearly defies belief.
A single, anonymous legislator can object to a project for any reason, or for no reason at all. That objection stops the project in its tracks.
JFC's review process lacks the most basic elements of good governance: there is no transparency, no accountability, and no clear path for an up-or-down vote. Knowles-Nelson projects have languished for years because of a JFC objection.
This arbitrary practice of anonymous objections has to stop.
Please contact your state legislators and the members of the Joint Finance Committee and urge them to lift the objection, approve the Pelican River Forest project, and provide accountability and transparency in the JFC review process.
Taking action is easy. Just click the button above. We've identified your legislators and drafted the messages. Reaching out takes less than a minute.
How do we fix this broken process?
Anonymous, indefinite objections to conservation projects are strangling the Knowles-Nelson Stewardship Program and paralyzing Wisconsin's efforts to enhance outdoor recreation opportunities, utilize cost-effective natural climate solutions, and strengthen local economies.
The most important step we can take is speaking up. Lawmakers need to hear that Wisconsinites won't stand for this abuse of power or the breakdown of basic democratic processes. Lawmakers need to know that their constituents are committed to making sure that Knowles-Nelson works for Wisconsin.
No matter our political party affiliations or where we live, we all share a commitment to good governance and wisely conserving our state's natural resources.
We at Mississippi Valley Conservancy are working with Gathering Waters, our allies in the conservation community and champions in the legislature to get to the bottom of this objection and to work toward reforming the review process. We'll keep you updated on our progress.
Thank you for reaching out to legislators and showing your support for the Pelican River Forest and the integrity of the Knowles-Nelson Stewardship Program. We can't say it enough: Every message counts and our decision makers are listening.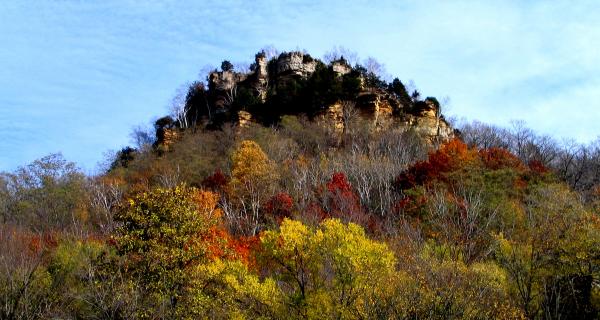 UPDATE: Protection of state funded lands is threatened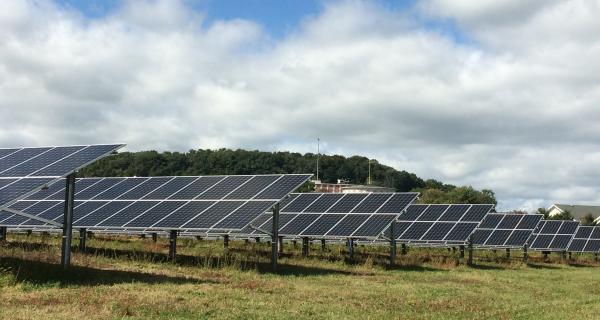 Show your support for climate action
Extreme weather is hitting Wisconsin hard: severe flooding events, drought plaguing our farmers, and heatwaves are threatening public health. We have the opportunity for bold climate action, and Rep. Ron Kind will be instrumental in making climate a federal priority. Add your name to show support for climate action!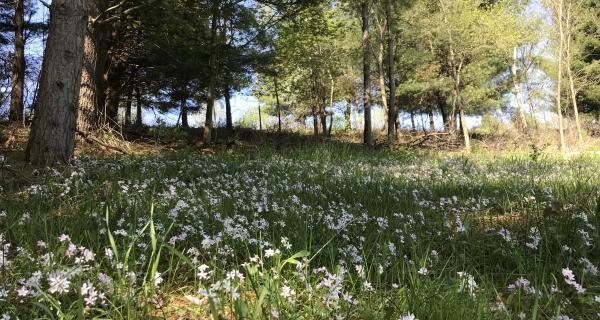 It's time to pass the Charitable Conservation Easement Program Integrity Act
The federal conservation easement tax incentive is a crucial land conservation tool. Unfortunately, a few bad actors are putting it at risk by making large profits at the expense of American taxpayers. Fortunately, Congress has introduced simple, smart and effective legislation to halt the abuse — the Charitable Conservation Easement Program Integrity Act (S. 2256 / H.R. 4164).
For landowners, donating a conservation easement is a way to protect places they love. It's also a major financial decision. When landowners donate a conservation easement, they give up part of the value of their property — often their family's biggest asset. Tax incentives offset some of that loss in property value, making conservation a viable option for more landowners. Learn more about the income tax incentive for land conservation.
While the vast majority of these donations are truly charitable endeavors, a few bad actors are exploiting the incentive to make fast — and often staggeringly outsized — profits for investors. Simply put, these bad actors are engaged in profiteering. And their gains come at taxpayer expense. Learn more about the the Charitable Conservation Easement Program Integrity Act (S. 2256 / H.R. 4164).
Email your Congressional Delegation
Reach out to your members of Congress and request they co-sponsor and urge congressional leadership to pass the Charitable Conservation Easement Program Integrity Act (S. 2256 / H.R. 4164).
Speak up to protect farmland
La Crosse county has begun work to update its comprehensive plan and the issues it will address will be those faced one way or another by the rest of the region as well. "ENVISION 2050 will guide La Crosse County's budgets, land use and natural resource policies, and general direction for the next generation and beyond," according to the county website.
La Crosse County invites public participation throughout the process. An initial survey for public input is available now.