2019 Live Auction Item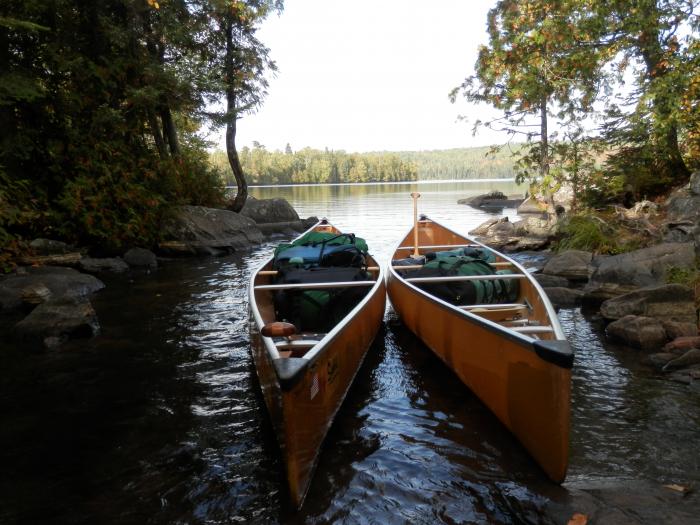 With the winning bid for this auction item, you and your group of up to 6 people will have the opportunity to experience the Boundary Waters Canoe Area Wilderness (BWCA) on a guided canoe and camping trip. The BWCA is a 1,090,000-acre wilderness area within the Superior National Forest in northeastern Minnesota under the administration of the U.S. Forest Service. A mixture of forests, glacial lakes, and streams, the BWCA's preservation as a primitive wilderness began in the 1900s and culminated in the Boundary Waters Canoe Area Wilderness Act of 1978. It's a conservation legend with awe inspiring beauty.
Your guide, Dr. Tim Johnson, is a volunteer board member at Mississippi Valley Conservancy, and he is a seasoned explorer of the BWCA. Tim will tailor your 3-5 day trip plan according to your group's abilities and desired experience – from a base camp get-away to a longer distance adventure. With Tim as your guide, you'll be able to relax and enjoy the adventure. He's not going to carry your pack and canoe, but he'll get you in and out of the wilderness, and you'll probably learn some great camping and paddling tips, too. Best of all, you'll see one of the most spectacular conserved wilderness areas in North America.
The trip package includes the following for you and your group:
guide service
BWCA permits
food
general camping equipment (cookware, packs, tarps, some canoes)
Your group will need to bring:
clothing and rain gear
tents, sleeping bags and pads
additional canoes, paddles, and pfd's (can be rented at outfitter)
Scheduling of this 2020 trip is subject to guide's availability. Depending on your group's size and experience, a second guide may be included (no extra charge).
If you'd like to speak with Tim about the trip prior to the auction, he may be contacted at this email link.
Paddle the Boundary Waters!