2019 Live Auction Item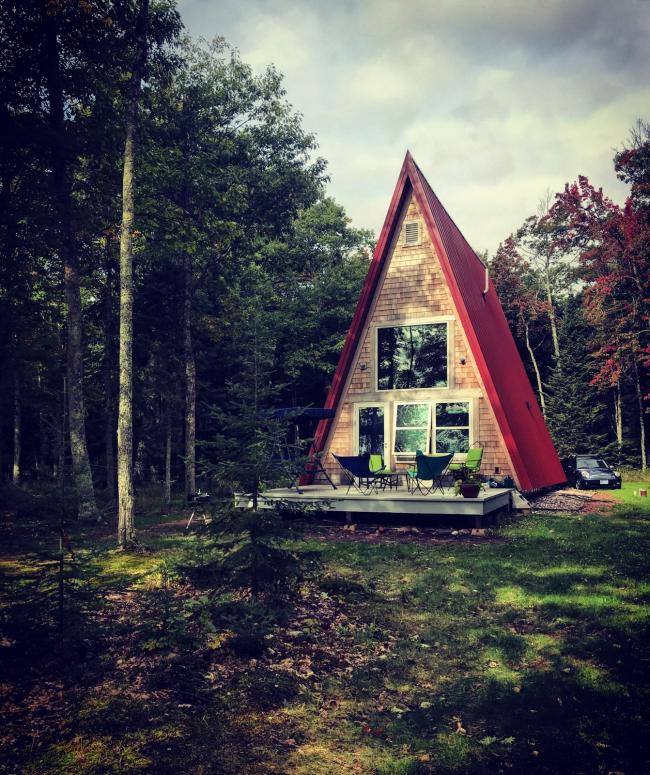 Enjoy a three-night stay at Mosswood – a Scandinavian-inspired cabin on Lake Superior's peaceful Madeline Island. Just 3 miles from the town of La Pointe, this cabin is ideal for both privacy and convenience. Updated for sustainability, the cabin is a 700-square-foot A-frame fortified with 1 foot of insulation and triple pane windows and doors. Spiral steps up take you to a sleeping loft, and 96 steps down take you to a private stretch of shoreline. Those, and everything in between, are available for your fun and relaxation at Mosswood.
Learn about the nature of the island on the hike for your group guided by a member of the Madeline Island Wilderness Preserve. Discover the island's history with two complementary tickets to the Madeline Island Museum. Tour Bayfield or ride the trails of Mt. Ashwabay with two complementary 1-day bike rentals (MBX or eBikes). Stop at Bayfield's new Kickapoo Coffee cafe and fill up with a $10 gift certificate before getting on the ferry. One complementary round-trip pass for your vehicle and passengers on the Madeline Island Ferry is also included in this package!
Madeline Island is the largest island of the Apostle Islands, located on Lake Superior in Wisconsin. Forget the clock – you're on island time! Stroll the sandy beaches and relax to the rhythm of waves rolling in. Watch and feel the breezes blowing through the towering pines. Immerse yourself in history. Savor beautifully prepared local fare in town, or prepare your own meals in the well-appointed tiny-house kitchen. Shop the galleries and cultivate your artistic spirit. Hike, bike, kayak, swim, canoe, golf, nap, read, shop, and dine. It's all there for you on beautiful Madeline Island!
This lodging opportunity can be scheduled based on availability (and ferry service) between mid-September of 2020 and mid-May of 2021. Frugal, not fancy, the generous owners of this sustainably managed cottage ask guests to take part in basic housekeeping to keep costs affordable for all.
Details and contact information for Mosswood are available on the vacation rental website.