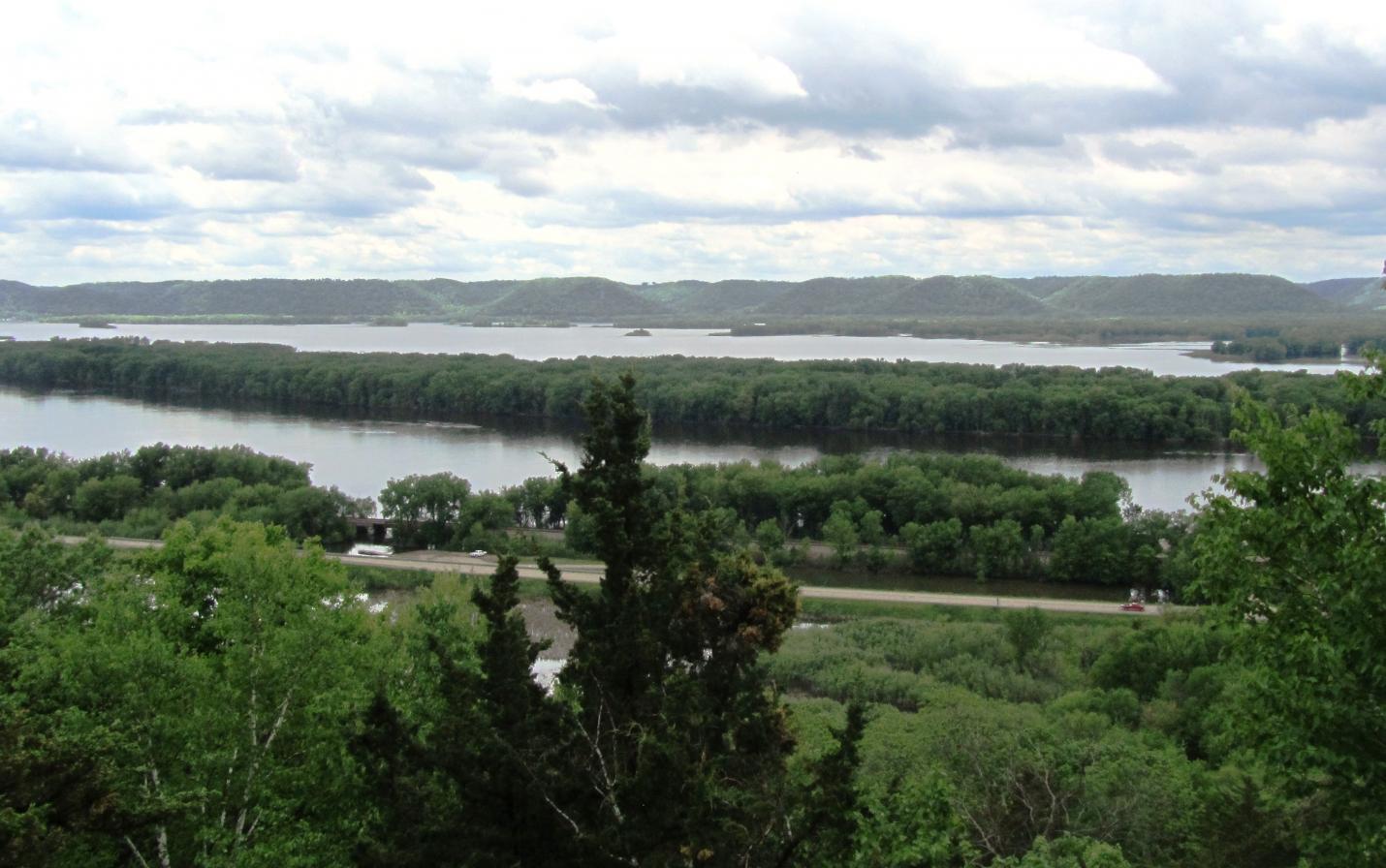 The Cardinal Bluff nature preserve is 14 acres of scenic bluffland, located within the village limits of De Soto, WI in Crawford County. The preserve overlooks the Mississippi River and includes not only scenic wooded blufflands, but also steep cliffs and dry prairie. The natural community, dry prairie, is a globally rare natural community and includes conservative prairie species of hoary puccoon, leadplant and birdsfoot violet. On the north side of the preserve, a native oak and hickory stand dominates the landscape. The property also provides habitat for the State threatened migratory songbird, the cerulean warbler and as well as a variety of other species.
This property was generously donated to MVC by the McDowell family in 2011. Prior to their donation, it was in the McDowell family for over 100 years, and some of the original 14 McDowell siblings are memorialized by a bench placed along the hiking trail overlooking the Mississippi River valley. The family donated the land to become a public nature preserve and outdoor classroom. Cardinal Bluff is now open to the public.
14 acres of scenic bluffland
Find Nature's Treasures:
Land Type
Find Nature's Treasures
Nature Preserve
Protected
Trail Trek Challenge
Directions
From La Crosse follow US-35 south to De Soto. In De Soto Turn left/east onto State Rte 82 and turn right/south onto S Miller Park Dr. Continue for 1/4mile then turn left onto Cheney Street and parking is on the left at the end.