Cassville Bluffs State Natural Area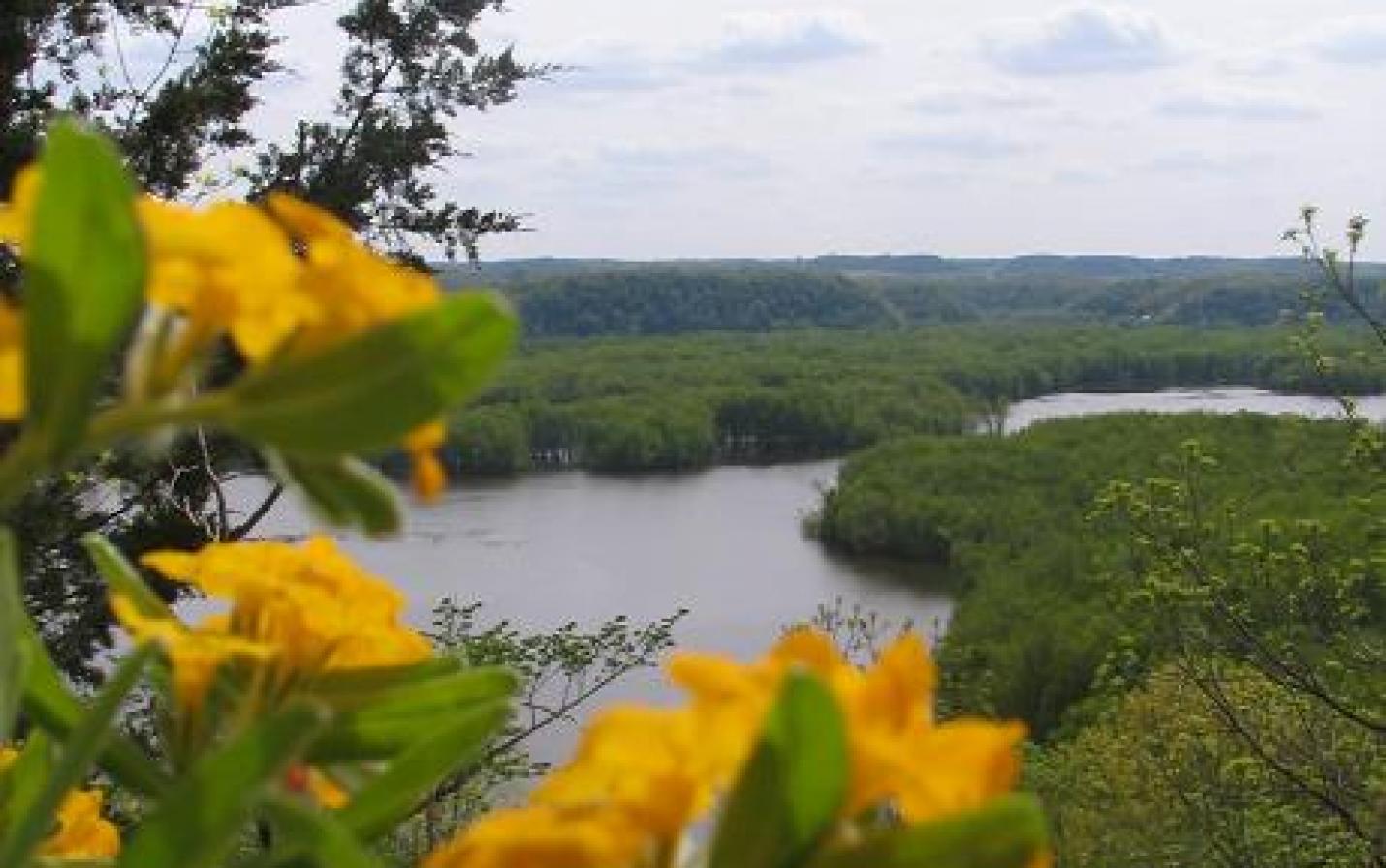 This 244-acre bluffland farm had served as a nature retreat for the Roe family for over 50 years. Cassville Bluffs State Natural Area (CBSNA) was conserved through a joint effort by the Mississippi Valley Conservancy and the Wisconsin DNR. MVC owns 190.6 acres and the Wisconsin DNR owns the remaining 53 acres (primarily the bluffland goat prairies and savannas along the River.)
CBSNA contains a variety of habitats including upland and lowland oak-hickory forest as well as the rare savannahs and goat prairies overlooking the Mississippi River.
The property also is home to a falcon effigy mound with a 270-foot wingspan that was constructed by Native Americans roughly a thousand years ago.
Land Type
Nature Preserve
Protected
Directions
Follow Hwy 35 south to Prairie Du Chien. Then follow Hwy 18/35 to Hwy 133. Take Hwy 133 to Cassville. From Cassville, go southeast on Hwy 133. You will pass a sign that says "Potosi-18mi". Two miles beyond this sign, turn right onto Sand Lake Lane. There is a large white building just before Sand Lake Lane. Follow Sand Lake Lane to its end, The Cassville Bluffs State Natural Area gate will be on your left. Please park inside the gate if it is open, or else on Sand Lake Lane, taking care not to block any of the residents nearby.
Land Notice/Alert
You may have noticed flagging or paint on trees at Cassville Bluffs State Natural Area. MVC is working with Wisconsin DNR and consulting forester Thomas Wyse of the Kickapoo Woods Coop to conduct a salvage harvest to help clean up the abundance of downed trees. Storms of the summer of 2015 caused much damage and made the property inaccessible to the public. Harvest operations will begin in winter 2016 and we can't wait to let you know when the property is once again hike-able!