La Crosse River Conservancy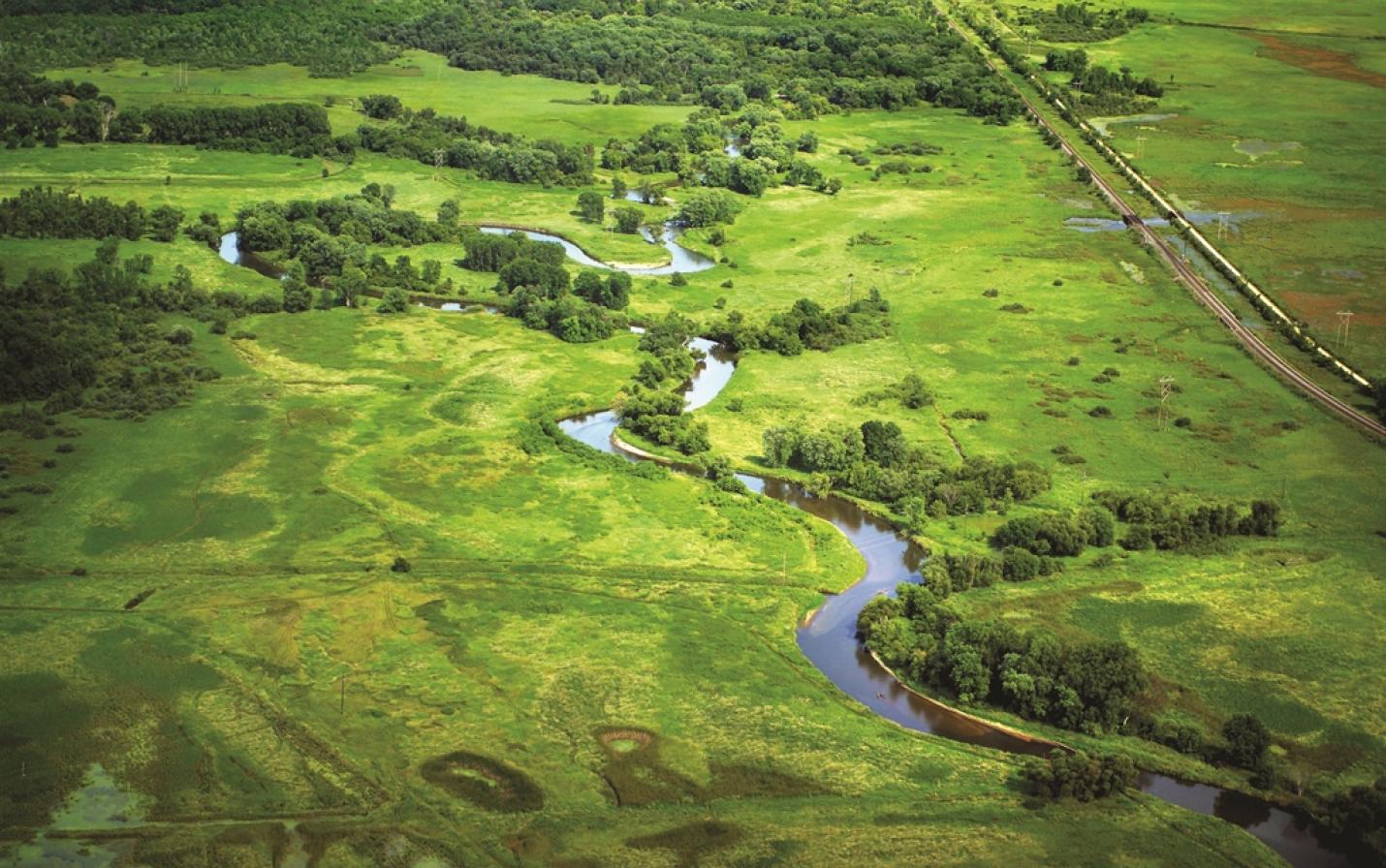 The La Crosse River Conservancy project is located in the La Crosse River valley east of Highway 16 and south of Interstate 90 along the La Crosse River State Trail. This partnership is a public-private community-based effort to conserve this unique river valley with its associated riparian forests, wetland prairies, tamarack swamps, and open wetlands with an additional emphasis on low-impact recreational trails and environmental education. The partners involved include Gundersen Lutheran Hospital, Western Wisconsin Technical College, Cities of La Crosse and Onalaska, Natural Resources Conservation Service (NRCS), Department of Natural Resources, Hixon Forest Nature Center, private landowners and Mississippi Valley Conservancy.
MVC is working with landowners within the river valley east of highway 16 and north of CTH B that extends beyond the original project area north of the State Trail. We now have 373 acres permanently protected through land donations from Gundersen Lutheran, WWTC, Coulee Region Humane Society, and the Zietlow and Lee families, and a conservation easement with the City of La Crosse. We are currently working on voluntary conservation projects with additional landowners for easements, land donations and possible acquisitions.
Please review the downloadable trail map for activities allowed/not allowed on this protected area.
215 acres
Find Nature's Treasures:
Land Type
Find Nature's Treasures
Nature Preserve
Protected
Trail Trek Challenge
Directions
3060 S. Kinney Coulee Rd, Onalaska, WI
The nature preserve is located in La Crosse County between Hwy 16 to the west, I-90 to the north and County Road B to the south.
From I-90, take exit 5 (Onalaska) to Hwy 16 west and proceed to South Kinney Coulee Road. Turn left onto South Kinney Coulee Road (by the Kwik Trip) and follow to Stoney Creek Inn.
From the south, take Hwy 14/61 or Hwy 33 into La Crosse and go north on Losey Blvd. (Hwy 16) to South Kinney Coulee Road. Turn right on to South Kinney Coulee Road (by the Kwik Trip) and follow to Stoney Creek Inn.
The trailhead kiosk is on the lawn at the west end of Stoney Creek Hotel (you'll see it as you approach by car). Okay to park at hotel or in nearby Gundersen ramp.