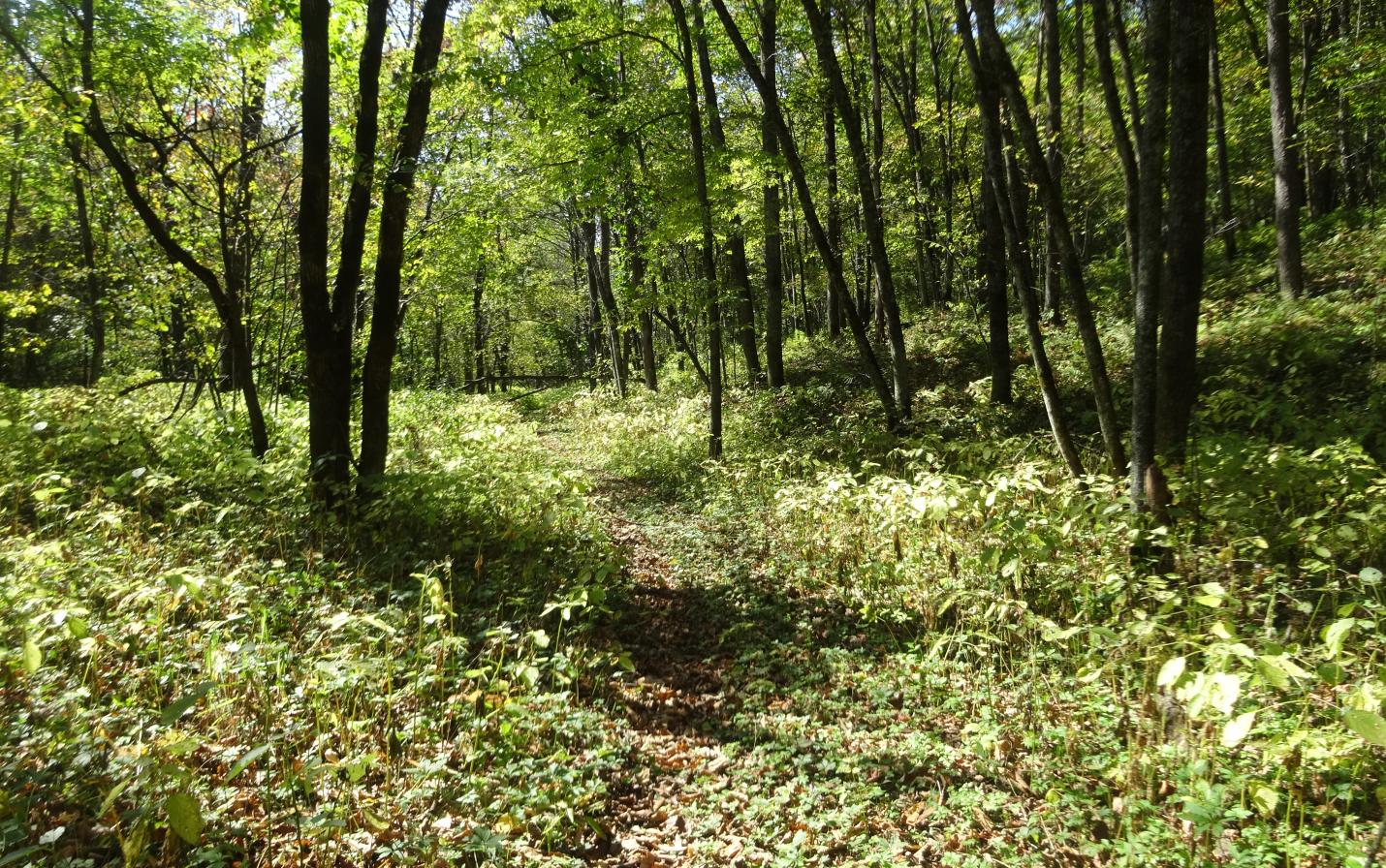 Romance Woods includes 35 acres of scenic, diverse oak woodlands, rocky dolomite outcrops and an ephemeral stream. The land supports healthy populations of white-tailed deer, wild turkeys, and other wildlife available to provide hunting and trapping opportunities for the public. A former logging road runs the length of the property, providing an excellent trail for public use for hiking, bird watching, and snow-shoeing. The property also provides refuge for numerous non-game species such as Neotropical migratory birds, and other native animal and plant species.
35 acres
Find Nature's Treasures:
Land Type
Find Nature's Treasures
Nature Preserve
Protected
Trail Trek Challenge
Directions
Property address: E2625 N. Ridge Rd, Genoa, WI.
NOTE: If using GPS to navigate, you may have more accurate results if you enter address as E2625 N. Ridge Rd, Viroqua, WI.
From Viroqua, WI: Head west out of town on Highway 56. Turn right onto N Ridge Road. (12 miles)
From La Crosse, WI: Head 15 miles south out of town on Highway 35/Great River Road to Genoa, WI and take Highway 56 east for 5 miles. Turn left onto Newton Rd/Romance Rd, continue to follow Newton Rd and take a slight right onto N Ridge Rd. (26 miles)