Natural climate solutions
The heart and soul of our work
Natural climate solutions such as preventing deforestation, undertaking "climate smart" farming and forestry practices, and leaving wetlands intact can make a huge impact in addressing climate change.
These methods, as documented by a highly regarded study published in the Proceedings of the National Academy of Sciences, increased carbon storage and reduced greenhouse gasses that are accelerating climate change.
When combined, they could provide over 30% of the greenhouse gas reductions worldwide that we need by 2030 to stabilize warming to retain a stable climate and avoid large-scale extinction rates.
What's more, farmers and landowners are looking for guidance and support to implement these strategies. These solutions are cost-effective, and we don't have to wait for technology to catch up – we can implement many of them right now.
As a land trust, we are committed to accelerating the implementation of natural climate solutions in the Driftless Area in a strategic, inclusive, and thoughtful manner. We are part of a number of initiatives to encourage funding to help landowners and communities manage their woodlands, grasslands, wetlands and agricultural soils to absorb climate polluting gases.
We need to take action, now.
The impact of land and water natural climate solutions (NCS) depends on the timely transition from fossil fuel to compatible renewables, plus energy conservation. That's why our Climate Action Plan takes an integrated approach to help communities throughout the Driftless Area.
We look forward to working with you to conserve important lands and manage lands we own in a manner that enhances climate resilience and slows climate change.
We also want to make sure you have the information you need to take action in other ways, whether it be managing your own land for climate change, taking personal actions to slow down climate change (like composting, buying local produce, or insulating your house), and supporting thoughtfully designed renewable energy. Let us know if you have any questions.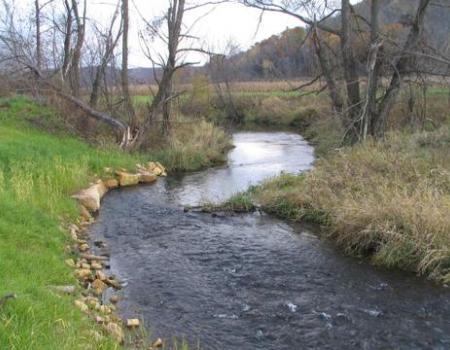 Climate Action Plan
Saving what we cherish, together.
We invite you to view Mississippi Valley Conservancy's Climate Action Plan. It gives greater context to the conservation work we've been doing for 24 years, and it spells out our climate-related priorities as well as opportunities for you to get involved.