Give our crew the restoration edge!
Our Giving Tuesday goal is to raise $5,500 that will fund the purchase of a new Kunz Rough Cut mower for habitat restoration and trail maintenance on lands protected by Mississippi Valley Conservancy.
Our summer intern crew depends upon reliable equipment. 
Every summer, the land restoration crew you support does an immense amount of work to restore the prairies and savannas you've helped Mississippi Valley Conservancy protect. The crew depends on reliable equipment to get the job done. The work of the crew includes trail maintenance, invasive species removal, firebreak construction, and other general clean-up: all of which require a reliable and strong pull-behind mower. 
Our current mower is no longer getting the job done. It's very old, and the crew is spending lots of time dealing with frequent breakdowns and repairing it when they could be doing more work in the field.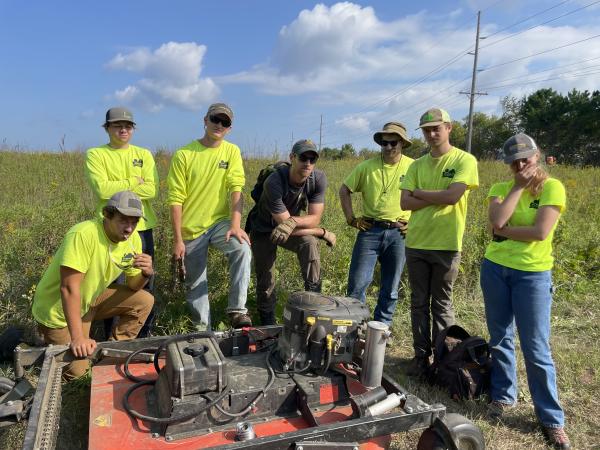 Mowing helps native plants and wildlife thrive on the land you protect.
Your help with the purchase of a new mower will help our crew prepare prairies for restoration with managed fire. Mowing also helps native plant species to get a head start in the race against nonnative plant species that can take over quickly and disrupt the ecological processes that native plants and wildlife depend upon.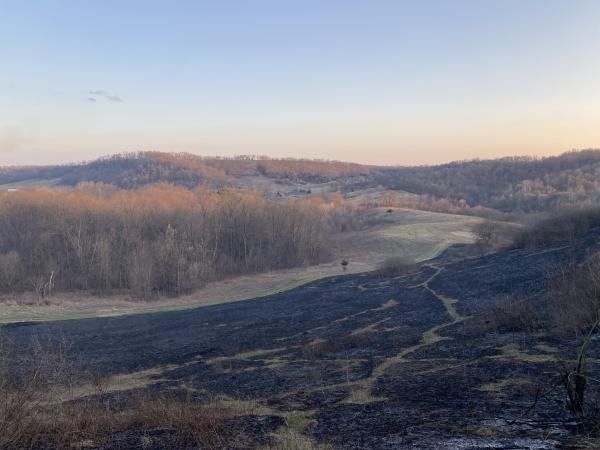 Mowing provides easier access to the public lands you protect.
You've protected more than 6,000 acres of nature preserves with public access for recreation and outdoor learning. A powerful mower will make it easier to maintain the trails you love.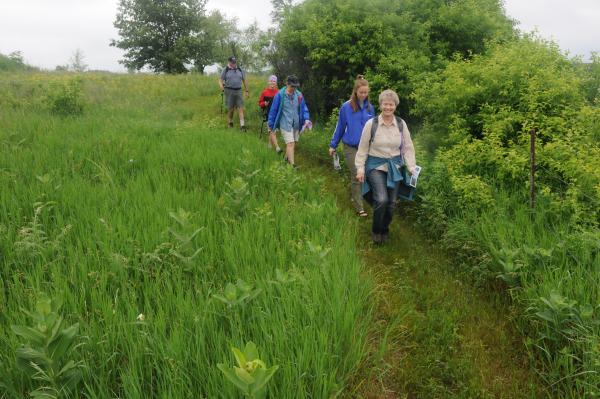 We need your help.
Your Giving Tuesday donation helps fund a new mower and give our crew the restoration edge they need to help all life on the nature preserves to thrive.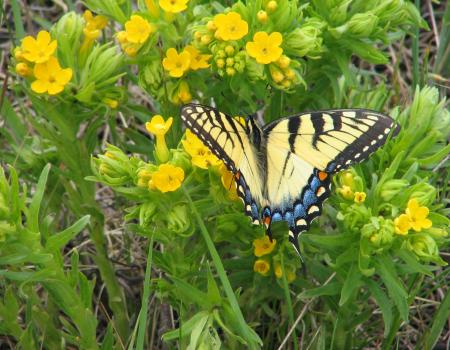 Why restore wild places?
We're building resilience to help native habitats thrive – today and forever.
We're on a mission to preserve the native habitats and farmlands for the health and well-being of all who live in the Driftless Area. A mission to protect the land that sustains us.

In addition to legally conserving land, we work year-round to bring natural areas back to health by removing nonnative plants, and using tools like prescribed burns, seed collection, and tree and prairie plantings to restore prairies and savannas. To enhance biodiversity and protect declining species. To provide access to natural spaces for our communities to enjoy now and forever.

This work is increasingly important in this time of global climate change. Prairies, forests, wetlands, streams, and farmlands right here in the Driftless Area are at risk like never before. Improving the health of these habitats gives diverse wildlife species places to adapt to the changing climate.

We invite you to join our mission and make a gift in support of local conservation – giving future generations room to play, forests to discover, fresh foods to eat, and land they can count on for years to come.