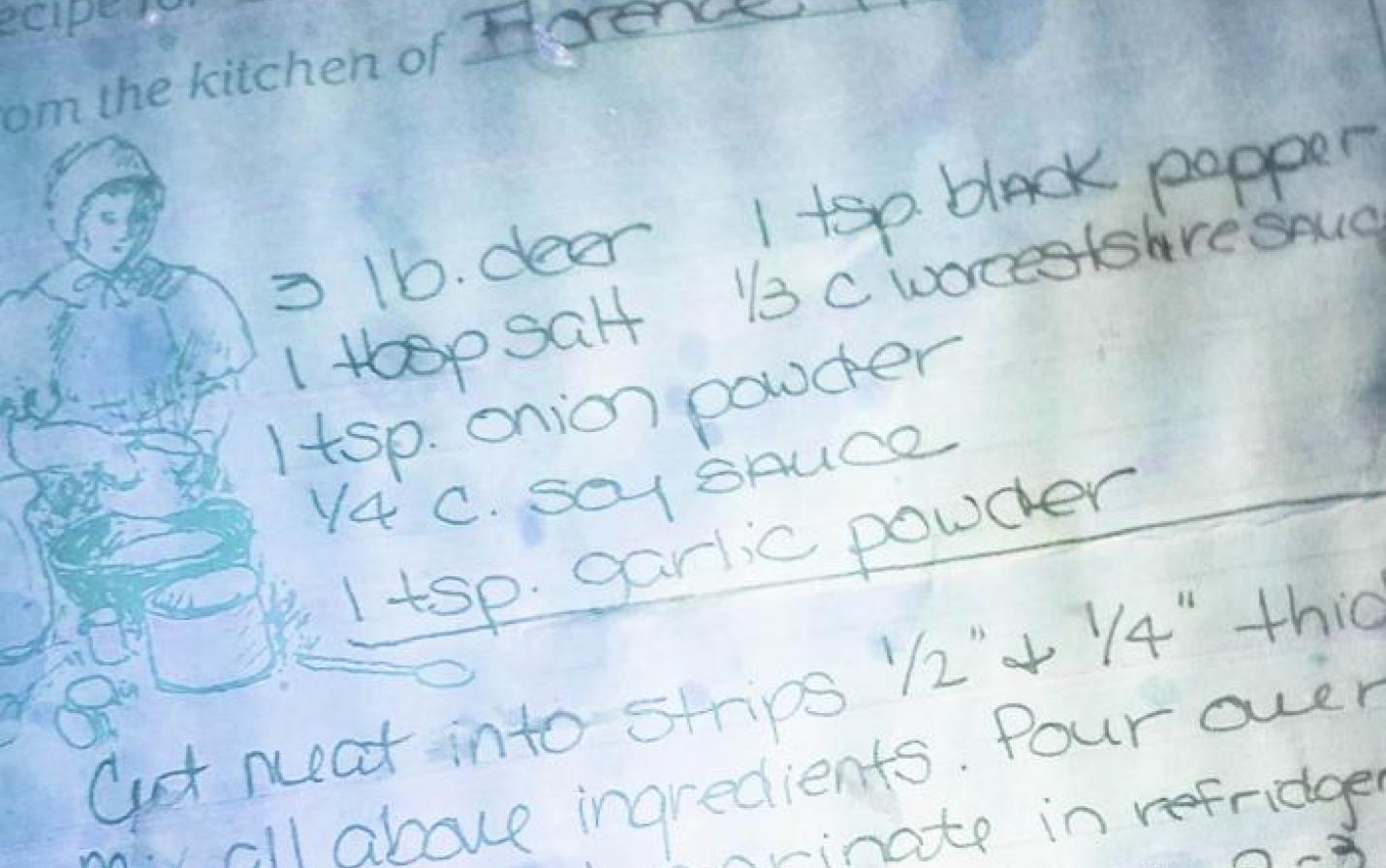 Thanks to Joe Pfeiffer for sharing his mother's great "Deer Jerky" recipe. Joe says "It's good on everything!"
Ingredients
3 lb deer meat
1 tsp black pepper
1 Tbsp salt
1 tsp onion powder
1 tsp garlic powder
1/4 c soy sauce
1/3 c worcestershire sauce
Directions
Cut meat into strips 1/2"-1/4" thick. Mix all remaining ingredients. Pour over meat strips and marinate in refrigerator overnight (better if left in 2-3 days). Bake in low oven until desired dryness – about 4 hrs at 150-200 degrees (gets a bit dryer as it cools). Put round toothpicks in and hang over rack. Put aluminum foil on cookie sheet to catch drippings.