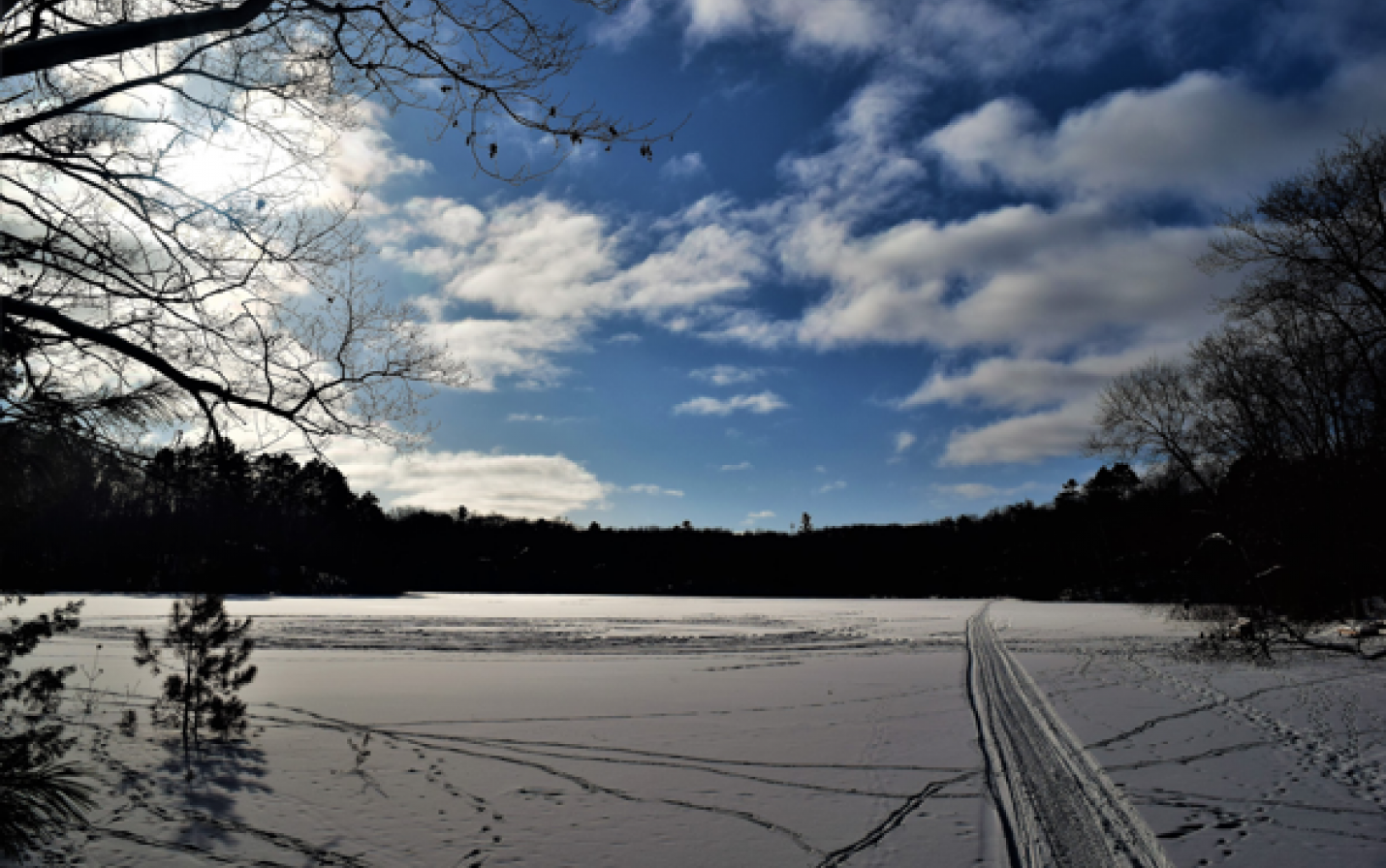 At this point, it is agreed upon that a changing climate is a cause for concern; that land restoration and protection is an absolute necessity. But what gets ignored is the privilege that arises from simply considering the land. In a chapter titled "The Alien Land Ethic" from the book Trace: Memory, History, Race, and the American Landscape, author Lauret Savoy effectively recognizes the importance of Nature by alluding to Aldo Leopold's "Land Ethic" while pushing her audience to consider the racial and social tensions that have led to our current understanding of the Anthropocene.
Building from Leopold's Land Ethic, Savoy details personal stories to give an in-depth relation between humans and land. Savoy writes, "Leopold's call for an extension of ethics to land relations seemed to express a sense of responsibility and reciprocity not yet embraced by this country but embedded in many Indigenous peoples' traditions of experience." In that way, Savoy suggests that Leopold was progressive in his beliefs. Aldo Leopold wrote "The Land Ethic" in 1949 and suggested that the term "community" should include "soils, waters, plants, and animals, or collectively: the land." But Lauret Savoy responds, "A great many things have changed since 1949. Much has not."
Savoy gives Leopold credit for recognizing what Native Americans have understood to be true for a long time: that the land is its own community with or without human intervention. In this way, Savoy suggests that Leopold was pushing past the common thoughts of the majority of the United States, but that didn't answer all of her questions.
Savoy asks: "Did Aldo Leopold consider me?"
To be alienated is to not fit in with one's surroundings or to not belong in a given place. Savoy uses the idea of alienation to describe the ways that minorities have been socially alienated throughout history. Were "liberty and justice" really "for all"? Savoy asks of the pledge of allegiance. Savoy's discussion of race in relation to land challenges her readers to think about those who have walked this land before them. She makes an effort to recognize the histories that have made the Nature of the United States what it is today. The trails along the bluffs and in the marshes of La Crosse carry untold stories of Native American life hundreds of years before Europeans set foot in the area. Savoy urges her reader to contemplate their interactions with this very land.
So, did Aldo Leopold consider Lauret Savoy — a woman of African-American, Euro-American, and Native-American heritage? Did Aldo Leopold consider me? Or you? The walker of the woods, explorer of new paths along the bluffs seventy years after his "Ethic"?
Trails made by fox, deer, humans, rabbits exist all around us. Every time we walk on those trails, we leave our footprints and our own scars along the earth. We talk about preservation and restoration, both of which are helpful to sustaining land as it is, but the land exists on its own as well. Maybe the question is not, "are we alien in nature?" but rather, to what extent do we belong in Nature?
Savoy's "Alien Land Ethic" tells her reader that to really understand what Leopold's ethic meant, and to understand that an ethic is a community of both people and land, we must first recognize the background and the history of the land before us. Often, people ignore the past stories of the lands they live on, walk on, and build on, but considering the way that these trails have been used, might just be the first step towards fulfilling both Leopold's and Savoy's Ethics.
Savoy offers a quote from Leopold's "Conservation": "We shall never achieve harmony with land, any more than we shall achieve justice or liberty for people. In these higher aspirations, the important thing is not to achieve, but to strive." What she asks for is that people recognize that we do not live in a "post-racial society", that human rights, women's rights, civil rights, and land rights are all required of Leopold's ethic. All of those rights should be strived for.
What Savoy really asks on Leopold's behalf is: Are you, the reader, striving for harmony between humans and humans, humans and land?
Brevin Persike is a student of environmental literature at the University of Wisconsin-La Crosse.