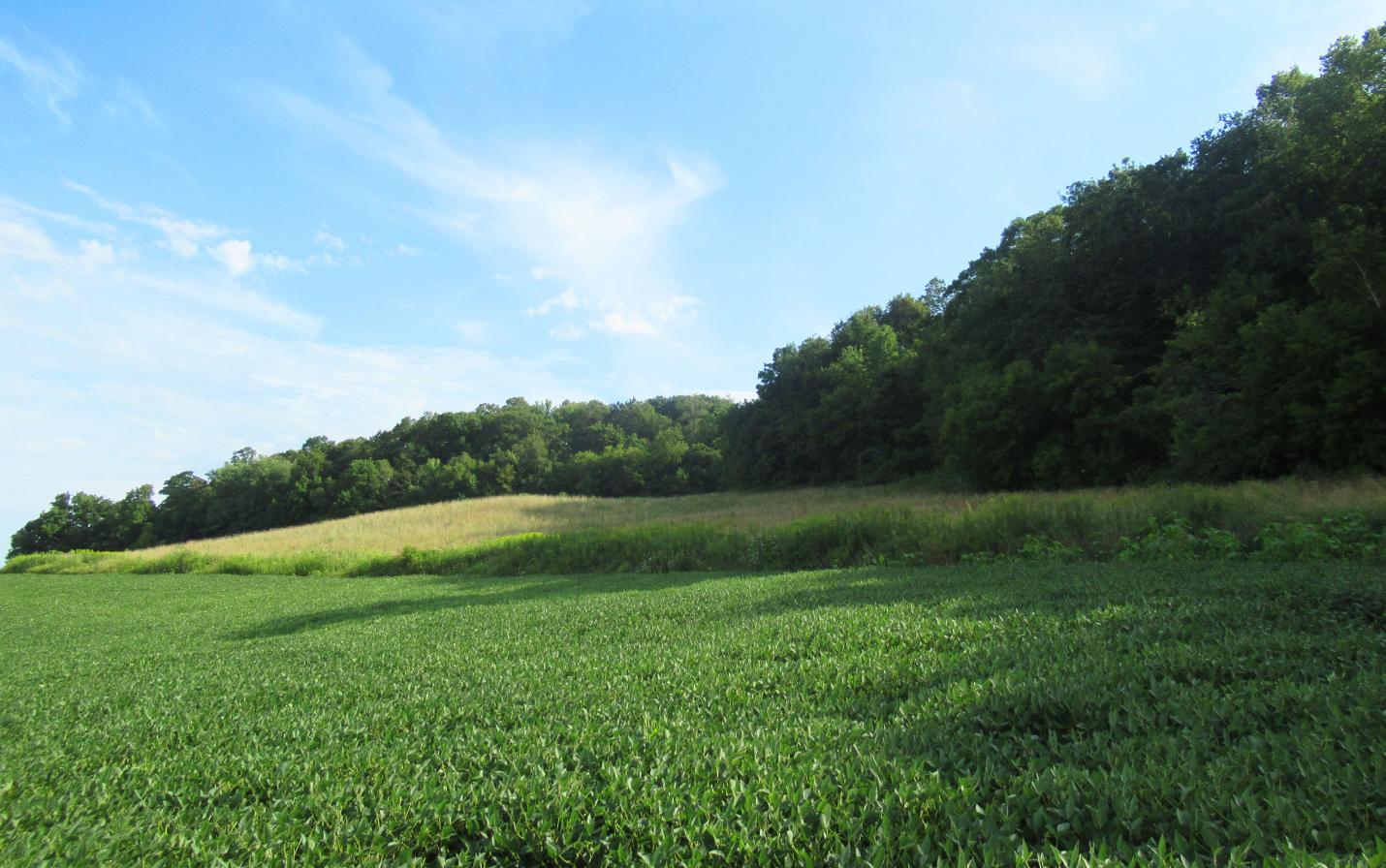 Here's a heads up for anyone in the Driftless Area concerned about land use and other natural resource issues, particularly in this time of climate change. La Crosse County has begun work to update its comprehensive plan and the issues it will address will be those faced one way or another by the rest of the region as well. Watching how La Crosse County deals with the issues may be useful for landowners in other Driftless counties.
"ENVISION 2050 will guide La Crosse County's budgets, land use and natural resource policies, and general direction for the next generation and beyond," according to the county website.
A Comprehensive Plan is:
A long-range planning document that must be updated at least once every 10 years.
A description of the existing condition of the county, including land use, demographics, and the local economy, and a vision for the future, taking into consideration various risks and opportunities.
An opportunity for the community to agree on the values and vision that should guide the county's decision-making process.
A combination of data, statistics and public input that includes expertise, personal stories, and values that can be drawn upon throughout the planning process and beyond.
The State of Wisconsin's 1999 comprehensive planning law requires that all land use decisions in the county be consistent with the Comprehensive Plan.
La Crosse County planners encourage PUBLIC PARTICIPATION throughout the process. An initial public survey is available now.
A column by Dave Skoloda in the La Crosse Tribune last year provided background on what's at stake -- a column, he wrote, that was prompted by another notice in the La Crosse County legal notices for a conditional use permit for a non-farm residence in a farmland preservation district.
Here's more from that column:
This was about the same time that crops in Iowa and much of the Corn Belt were flattened by an extreme storm, a derecho -- another reminder of the rising uncertainty of future food production because of our climate crisis. With the world's population growing, we are likely to need all the land we can keep to meet rising demand for food. And, given the demonstrated risk to the food supply chains from pandemic or other disruptions, local sources of food production, i.e. land, are vitally important as well.
Yes, there exists a county commitment to saving agricultural land, especially prime farmland. Exclusive and General Agricultural Zoning was created by the county to "protect prime agricultural lands, to limit the residential uses on prime farmland, and to allow owners of farmland and those persons earning a living by farming to receive tax incentives," according to the plan.
Still, even with farmland protection measures in place here and in various forms in all states across the country, farmland continues to disappear, according to a study published earlier this year by the American Farmland Trust (AFT). Between 2001 and 2016, 11 million acres of farmland and ranchland were converted -- 4.1 million to urban and highly developed land use and nearly 7 million to low-density residential land use, according to the AFT.
Surprisingly, we find that low-density residential land use is as much of a threat to farmland as traditional urban and suburban development," the study said.
It added that more than 2,000 acres of ag land are converted every day, including our most productive, versatile and resilient land.
One need only drive east of Holmen on County Highway D to see the large-lot subdivisions on former farmland for evidence of that shift in land use. Or the twin homes on a former bean and corn field on Sand Lake Road.
In Wisconsin during the years of the AFT study some 249,800 acres of farmland were developed or compromised. Of that 83,700 was rated as best ag land and of the land converted 71,600 acres went to low density residential development.
In the years for which the county furnished data, land in farms in the county declined from 158,718 acres in 2012 to 144,334 in 2017. The county's farmland preservation plan notes that with steep hills, wooded valleys and river systems there is a smaller area available for agriculture so the need to preserve already limited areas 'for the economic benefit and additional environmental protection that these agricultural areas will provide...'
That's as close as the plan comes to making explicit the environmental service need that has become critical in recent years to respond to climate change.
The AFT study points out that "climate change, including increases in frequency and intensity of extremes has adversely impacted food security." AFT cited the Intergovernmental Panel on Climate Change (IPCC) finding that less productive and degraded agricultural lands restrict what can be grown and reduce the soil's ability to absorb carbon.
It is that dual role -- both food production and providing a natural solution for climate change that makes preserving farmland vital.
Agriculture can help combat climate change. The 2019 IPCC report confirmed that this is not only possible, but necessary. Regenerative farming practices that build soil health and sequester carbon are among the most cost-effective and immediate climate solutions. If all the world's farmers and ranchers used these practices, every year they could sequester enough carbon to offset 10 to 20 percent of global fossil fuel emissions, the report said.
As it happens, the county is in the early stages of planning for a 10-year update of the farmland protection plan passed in 2012. Charles Handy, La Crosse County planner, said in an email that he is drafting a public participation plan.
Here is an opportunity for local action whether for climate activists, for those promoting development of local food production and markets and for those in conventional ag operations to have incentives to preserve their farmland.
Land becomes more precious with every pound of carbon being pumped into the atmosphere and with every increase in demand for local food as well as food for the world.
Handy said, "Public input is the biggest driving factor as to what the goals of the plan will include."