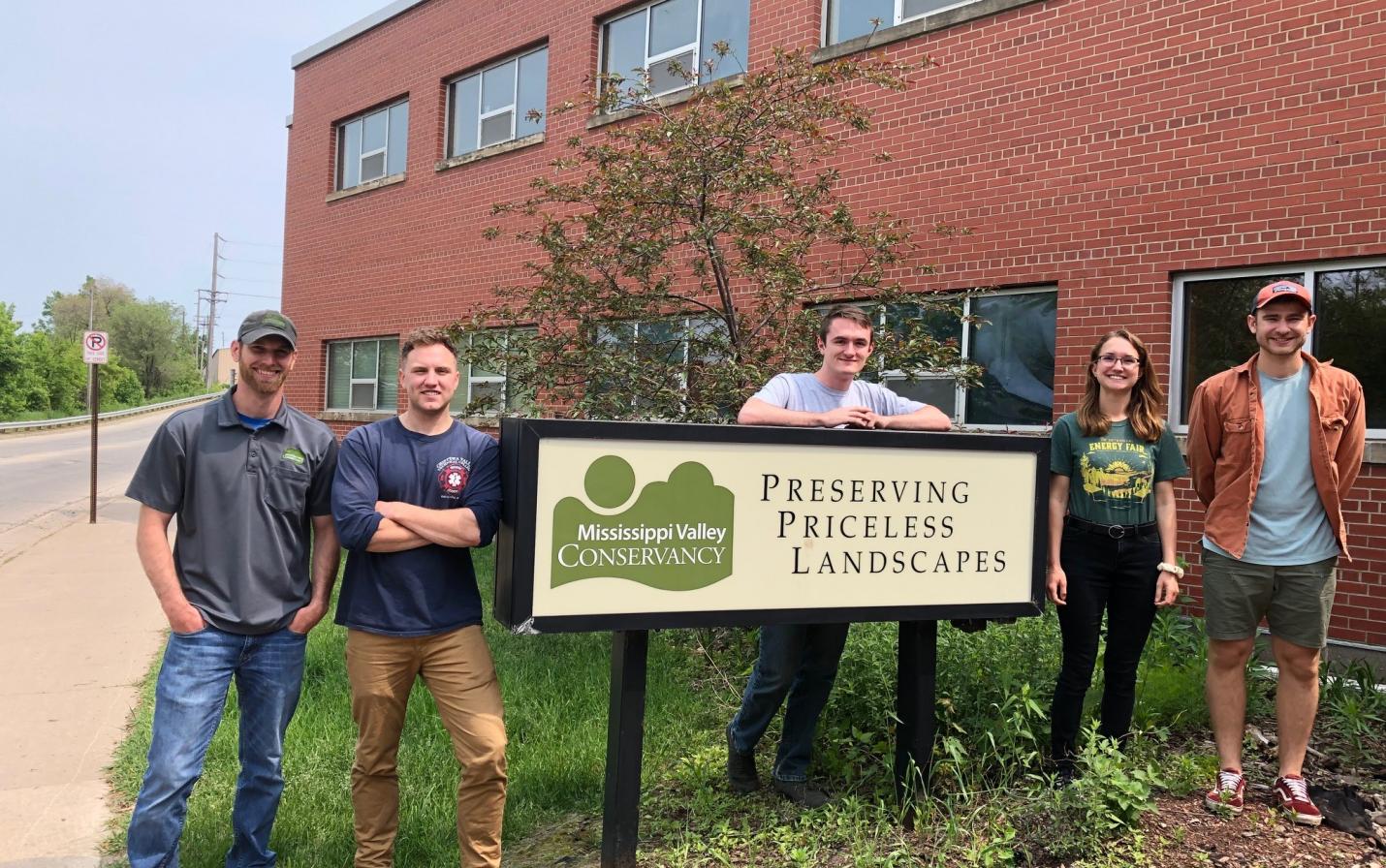 The work of the crew includes a variety of habitat restoration activities, including trail maintenance, invasive species removal, boundary posting, firebreak construction, and general clean-up. They're fortunate to have Levi as their mentor for the summer!
Beyond the technical skills and experience gained, the interns also work in a variety of ecosystems as well as meeting landowners and representatives from other conservation agencies. The Conservancy's internship program gives these individuals field experience that helps them to determine the best career path within their areas of interest. It's a mutually beneficial arrangement, and we could not be more grateful for their efforts.
We look forward to sharing stories of their accomplishments later this summer.
Pictured above are the 2019 habitat restoration interns, from left to right, Land Manager Levi Plath and interns William Dykstra, Daniel Meyers, Michelle Homann, and Frederick Ragan.
Here's a recent message from one of our 2018 summer interns:
Thought I would update you about with some recent changes. I started a job last week with the SCA (Student Conservation Association) that is partnered with the Fish and Wildlife Service just outside of Denver in Aurora, CO. I'm working with the Biologists with the FWS and USDA and will be focusing on wildlife surveys, invasive plant mapping, water quality monitoring, and other conservation efforts. It's been great so far and I'm excited for the future.
I also wanted to say thanks for the experience last summer. Being a geoscience major made it a bit more difficult to get involved with wildlife and conservation and the internship last year was a big reason why I got this job.
Hope to stay in touch!
Thanks,
Kyle Colburn