Natural Wonders on the Radio
Enjoy readings on nature from Maggie Jones on WDRT Radio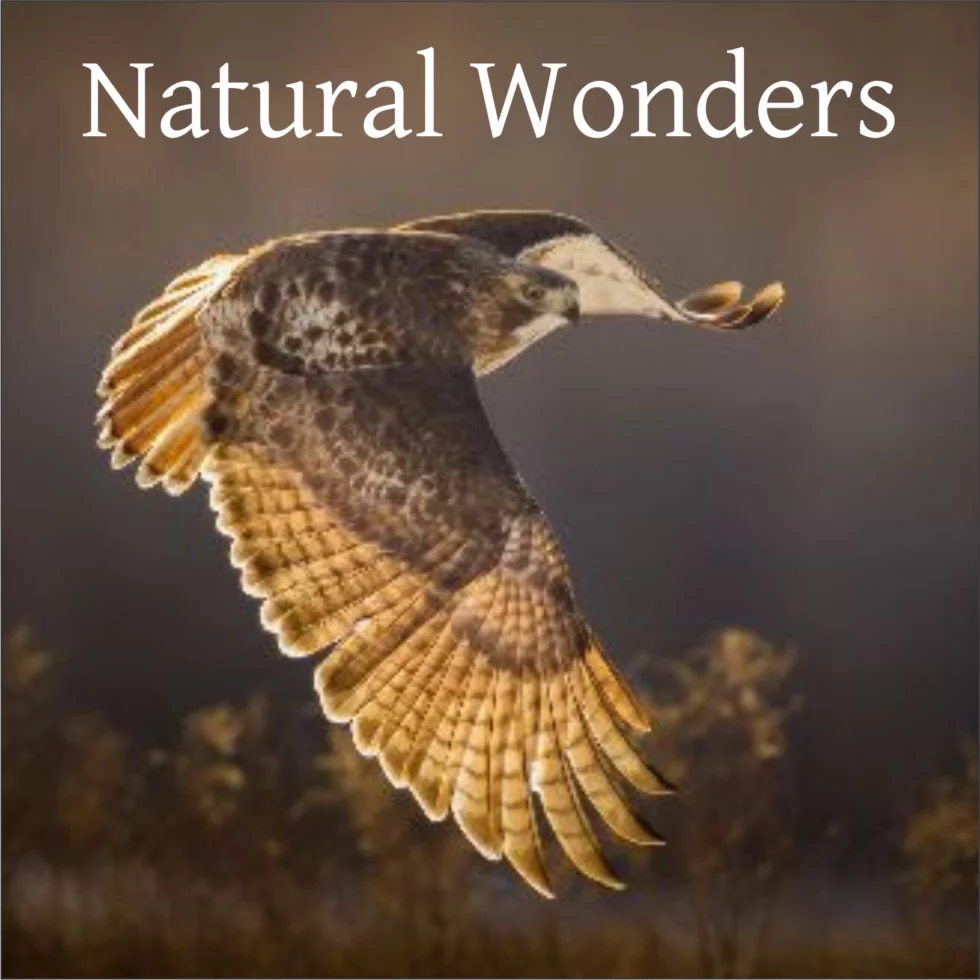 Enjoy Natural Wonders with Maggie Jones every Tuesday morning on WDRT community radio from Viroqua, Wisconsin, at 91.9 FM. If you're not within range of the radio waves for the show, you can stream it live or listen to archived versions of past shows on your computer at WDRT.org. 
In the summer of 1972, I wandered out of a newly rented farm house, looked up, and saw 2 red-tailed hawks soaring over woods and pasture.  They were so beautiful, so other-worldly, I was overcome with a desire to know everything about them.
Years later I became a wildlife rehabilitator and a falconer and was able to have close hands-on experience with them. Today that desire to learn about the natural world has only broadened and intensified. I'll read some of my favorite biologists' writings and occasionally include my own thoughts.
~ Maggie Jones