April 8, 2023
10:00 a.m.–11:30 a.m.
Location
near Stoddard, WI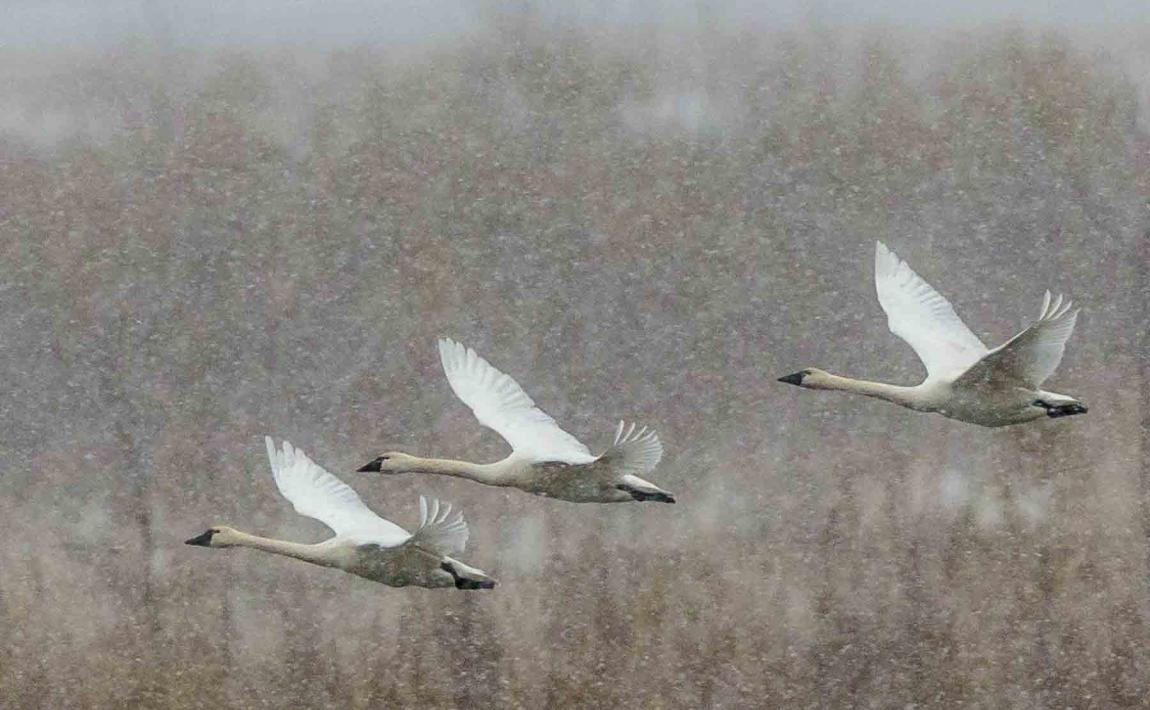 We'll have expert birders and photographers to enhance your enjoyment of the spring migration on the Mississippi flyway. They'll provide information about migrating waterfowl and tips on species identification and bird photography.
Our lead birding guide will be Dr. Eileen Kirsch. Eileen is a research wildlife biologist at USGS and received her Ph.D. in Zoology from the University of Montana. She previously sat on the Conservancy's Board of Directors and has contributed invaluable research to the Mississippi River blufflands and bird conservation in the upper Midwest.
Our photography guides will be Bruce Bartel and Jeff Sanders, both accomplished photographers and members of the Coulee Audubon Sightings Group.
Due to the likelihood of muddy trails in early April, this workshop will be held at an overlook near Stoddard, Wisconsin. Location details will be sent to all registrants a few days beforehand. Participants are encouraged to bring binoculars, bird books or apps, and photography equipment. Some extra pairs of binoculars will be available for those who want to borrow them. Participants are advised to dress in layers and wear a hat and gloves. We won't be far from our parked cars, so feel free to bring a folding chairs and a thermos of your favorite hot beverage – we'll celebrate spring together! Please carpool if possible, as parking space is limited.
Advance registration is required by end of day Wednesday, April 5, for this free event. Details and registration are available at www.MississippiValleyConservancy.org/events
Swan photo by Bruce Bartel
Sign up here.