Pathway to Spirituality Hike
November 3, 2018
10:00 a.m.
Location
La Crosse Bluffland - Hass Tract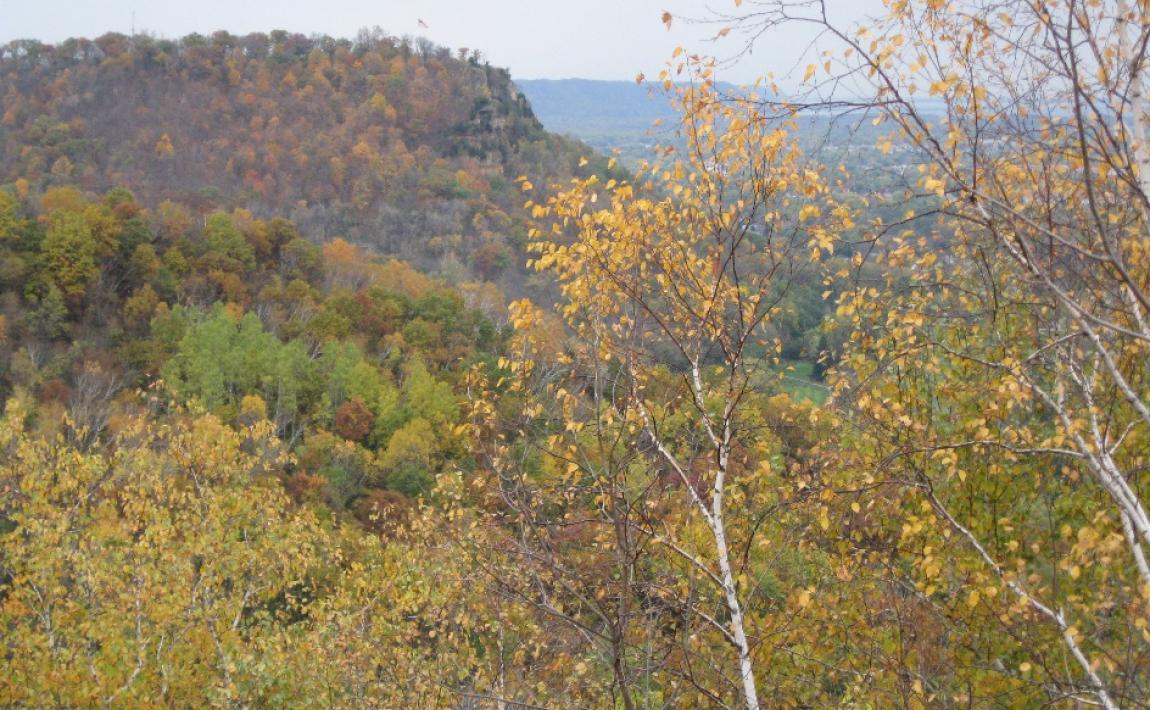 ​
Let the land lift your spirits at our annual Pathway to Spirituality hike in the beautiful La Crosse Blufflands. The hike will start at the trailhead of the Hass bluffland tract at 10:00 a.m. on Saturday, November 3, 2018. This hike is part of the Conservancy's 2018 "Linked to the Land" series of outdoor experiences sponsored by Mayo Clinic Health System.
Hike leaders will guide an uphill climb of an old logging road through the forest to the prairie above, stopping along the way to take in the sights and sounds. On the blufftop prairie, hikers will enjoy a breathtaking vista of the blufflands and hike leaders will guide participants through a series of meditative practices intended to provide a sense of refreshment, peace, and connection to the earth. The difficulty of the hike is moderate, due to the hill climb.
The Hass Tract consists of 118 acres of scenic Mississippi River bluffland that rises up above above south La Crosse with a steep bluff prairie. This property is permanently protected by Mississippi Valley Conservancy and is now owned and maintained by the City of La Crosse.
Please RSVP to [email protected] or call 784-3606 ext. 6
November 3, 2018
10:00 a.m.
Location
La Crosse Bluffland - Hass Tract
Directions
DIRECTIONS: From La Crosse, take Ward Ave. east to 33rd Street. Turn right on 33rd street and follow south to Park Lane Drive. Turn left on Park Lane Drive and follow to Maple Drive. Turn right on Maple Drive and go one block to Easter road. Turn left on Easter road (at the fork in the road stay right) and follow to trailhead, which is about ¼ mile up road and on the right.