Prairie Awakening – a virtual tour of Holland Sand Prairie
June 6, 2020
10:00 a.m.–10:30 a.m.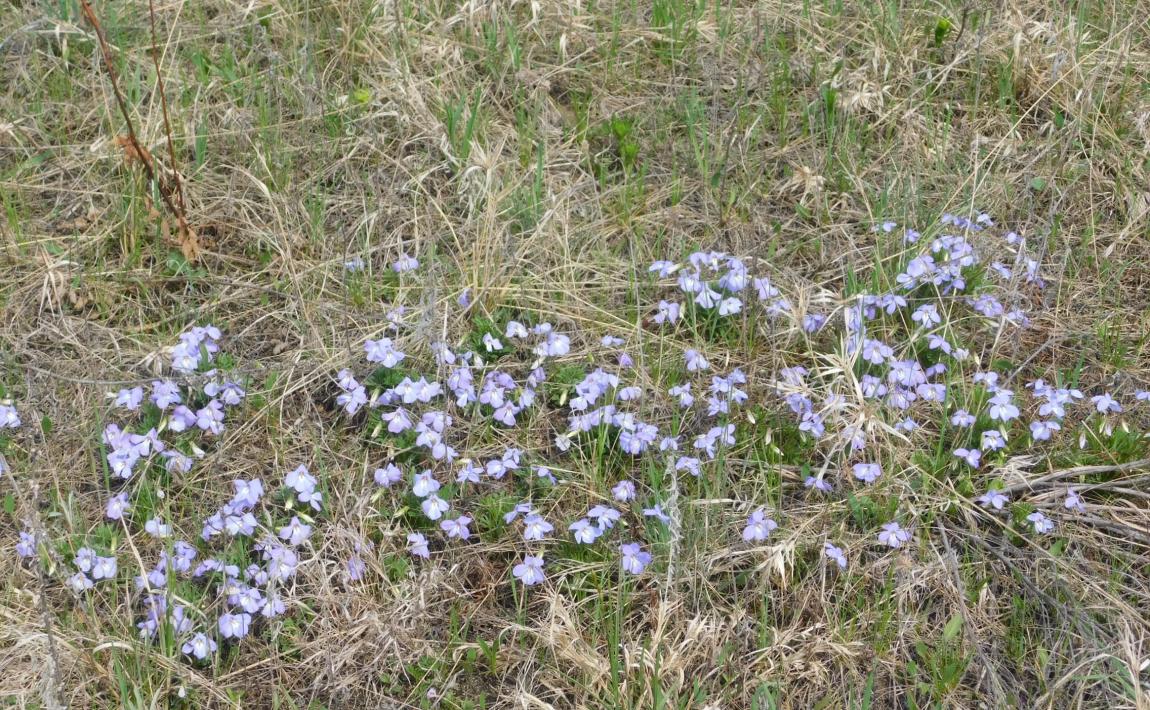 Join us online with Jim Rogala as he reveals the signs of the prairie awakening at Holland Sand Prairie. This will help you know what to look for when you visit Holland Sand Prairie for a peaceful walk with social distancing.
Jim has been a member of the Conservancy for over 15 years. Although professionally an aquatic ecologist until retirement last March, he became obsessed with prairies after discovering hill prairies scattered across his property near Bangor. He became very active with The Prairie Enthusiasts in about 2000, including leading field trips on prairies to further educate people of the need for preserving what little is left of our prairie remnants.
Click to watch the tour. Be sure to give us a thumbs up on You Tube if you like the tour and want to see more!
Photo of birdsfoot violets at Holland Sand Prairie.