Wilton Hemlocks Summer Hike
July 14, 2018
10:00 a.m.
Location
Wilton Hemlocks in Wilton, WI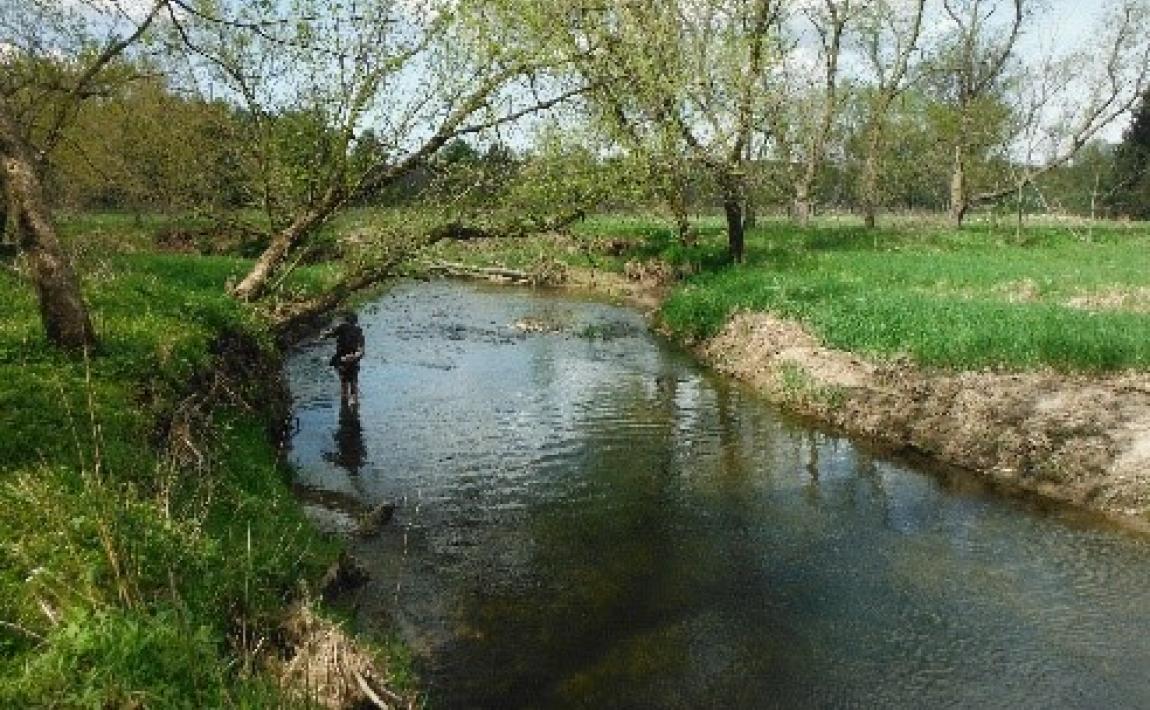 ​
Wilton Hemlocks Summer Hike
This will be the first hike at the newly protected Wilton Hemlocks nature preserve! Hikers will meet at 10:00 a.m. to begin the hike. This is a Season's in the Coulee Region event sponsored by Gundersen Health System.
Hikers will have an opportunity to see several ecologically significant features on the newly protected land that is home to populations of declining species including cerulean warblers, Acadian flycatchers, and eleven other state-protected rare species, including several bat species.
The land, covered mostly with woods and sedge meadow, is located on both sides of the Kickapoo near the town of Wilton in Monroe County. It is especially significant for its hemlock relict – a moist patch of hemlock forest that is considered an ecological gem unique to this area and extremely rare worldwide. Hemlock trees, some of them 150 to 200 years old, stand above the river, which is flanked by conifer-clad sandstone cliffs, springs, and seeps.
In addition to the hemlock relict, the property has alder thickets, springs and marsh, and includes a half-mile frontage on both sides of the river. The property is located within the Wisconsin Department of Natural Resources Kickapoo River Conservation Opportunity Area of Continental Ecological Significance.
Hikers will explore this new nature preserve and learn about the native species that depend on such imperiled habitat. They are likely to have a sensual experience that includes seeing light filtering through the branches, smelling the humus and duff, and knowing that there's a barred owl watching, though they may never see it.
RSVPs are appreciated so that we have enough hike leaders available.
Call Kathy at 608-784-3606 ext. 6 or email [email protected]
July 14, 2018
10:00 a.m.
Location
Wilton Hemlocks in Wilton, WI
Directions
Wilton Hemlocks: 25690 HWY 131 Wilton, WI

From La Crosse take I-90 East to HWY 16 in Sparta. Exit I-90 and turn left/West onto HWY 16. Continue on 16 for one mile then take the third exit on the traffic circle for HWY 71 South. Continue on 71 South through Norwalk for 20 miles until you reach Wilton. In Wilton turn right/South on S Water St/HWY 131 and continue South for 1 mile. Destination parking is on the East side of the road at 25690 HWY 131 Wilton, WI.